How to Use a Strip Softbox for Portraits in Outdoor Locations
Here's a 10-minute video tutorial in which photographer Kyle Cong shows why a strip softbox is a very handy thing to have if you're shooting portraits on location.

If you're on location, you might find that you don't have much space. With the narrow modifier of the strip, its dispersion of light over the scene is more concentrated. A compact softbox lets you fit into most situations without the physical limitations of a large studio umbrella.
Most people use a strip softbox vertically, but they also work in a horizontal position. Cong says it works "really well under certain lighting conditions." The horizontal position means you have a much wider spread of light to wrap around the subject, and it's like using "2 or 3 beauty dishes."
The scene above has very strong backlighting, so when she turns her face to the camera it's too dark. To achieve "more of a wrap-around light," Cong puts the strip into a horizontal position.
With the sun behind the model, the narrow nature of the strip softbox protects the shadow underneath her chin.
Here are some other examples of what Cong has achieved using a strip softbox: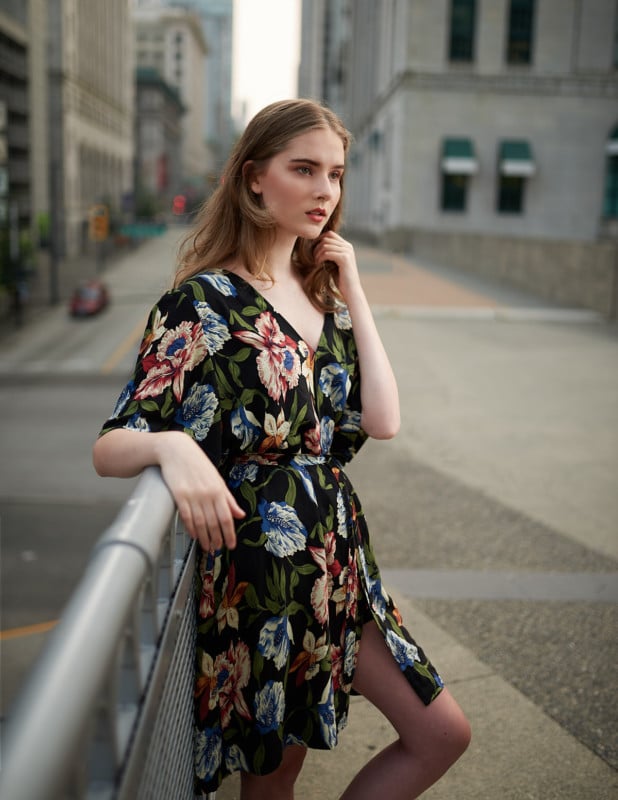 Check out the video above for more tips from Cong. You can also find more of his videos on his YouTube channel.