Photographer Dangles Athletes Off the Side of a Skyscraper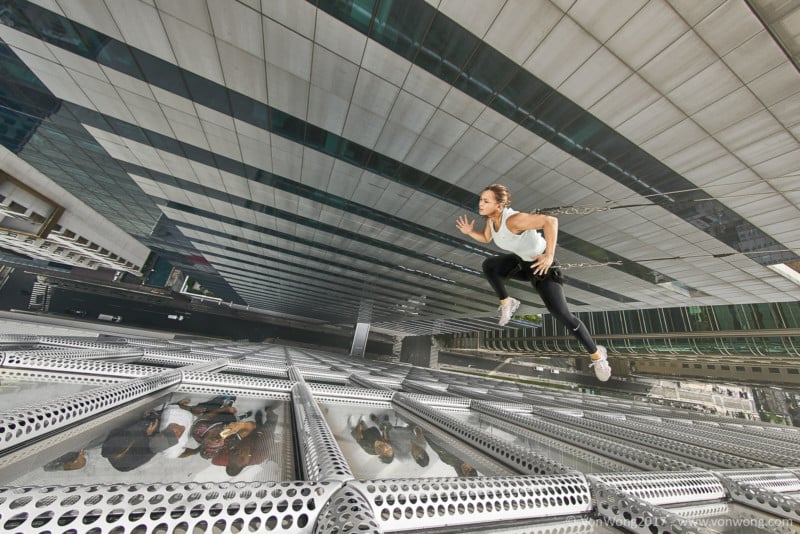 Photographer Benjamin Von Wong was recently challenged by Nike to "walk on air," so he came up with the idea of dangling some ordinary athletes off the side of a skyscraper. The resulting photos are both mind-bending and vertigo-inducing.

The shoot, done back in July, was to promote the Nike VaporMax, a new shoe that features air cushions that help "defy gravity."
"I had their blessing to do (virtually) whatever I wanted to bring the project to life," Von Wong writes. "Suddenly, all the pressure was on me to actually bring the idea from concept to reality.
"There was no rulebook on 'how to hang people from skyscrapers"'or 'what equipment to use' and suddenly I found myself locked in a battle between what I wanted to create in my mind… and what was actually doable."
There were a number of challenges that arose when planning the project. First, Von Wong needed to find a tall building that was right next to another tall building in order to capture the interesting perspectives he had in mind.
He also needed to find a form-fitting harness with side-mounting points that allowed the models to run and move about comfortably without equipment filling up the frame — a standard fall harness wouldn't suffice.
In the end, Von Wong recruited the help of some social entrepreneurs as his models — he wanted ordinary folk instead of professional stuntpeople — and did his photo shoots on two buildings in Manila, Philippines: one 7-story public building and one 30-story skyscraper downtown.
For lighting, Von Wong had a buddy strap a 13-pound (6kg) Broncolor lighting kit to his body and hang alongside the group during the shoot.
"Almost everyone I show the images to ask me the same question: Are you done editing these? Why didn't you photoshop out the harnesses? The shots would look better without the wires!" writes Von Wong. "They're not wrong but to me, the story is the most important part… and editing the wires out, take away from the story. By showcasing everyday people doing extraordinary things, I hope that viewers will feel empowered to challenge themselves, support others and to pursue amazing life experiences of their own."
Here are some behind-the-scenes photos taken during the project: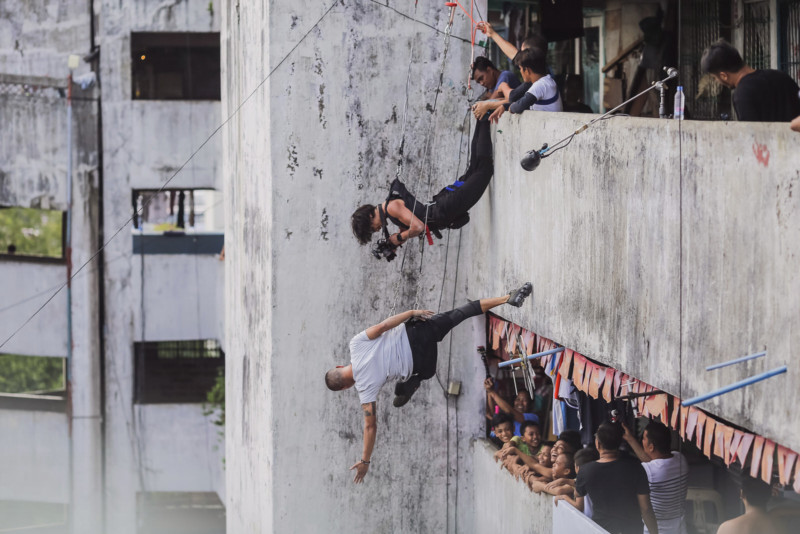 Here's a behind-the-scenes video of the photo shoot:
---
Credits: BTS video directed by Valentina Vee and shot by Ian Celis Production. Behind-the-scenes photos by Ian Celis Productions.