Logitech's New Craft Keyboard Has a 'Smart' Dial for Photo Editing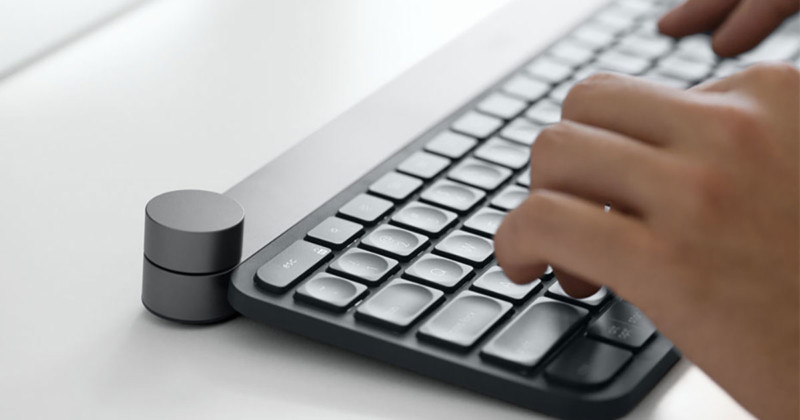 Logitech has just announced Craft, a new keyboard with a "creative input dial" that "sets a new standard for computer keyboards." Targeted at creatives, the smart dial should make editing photos and other tasks a lot more fluid if you've been wanting physical controls without going on out.

All eyes are on the creative dial with regards to this keyboard; it's something that can dramatically ease the workflow of photographers and other digital creatives.
A touch, tap, or turn of the dial can adjust the brightness of an image, contrast, or saturation in Adobe Photoshop.
The Craft keyboard, weighing just under 1 kg, "gives you the ultimate control and input at your desk for precision, efficiency, and uninterrupted creative flow."
"Our new flagship Logitech CRAFT keyboard is for all creators who spend a lot of time designing and creating – who want to work with greater precision and feel connected to their work," said Art O'Gnimh, global head of keyboards at Logitech. "The creative input dial gives you instant access to the functions you need, the moment you need them, allowing you to increase your productivity by simply touching the dial. CRAFT puts you in your creative element – every time you sit at the desk."
The dial is made of aluminum and is touch-sensitive, with the ability to recognize the apps you are using and provides "instant access to the tools you need."
It can work alongside Adobe Photoshop, giving you quick adjustment access to brush size, brightness, and other similar functions.
You can program the dial to do a whole host of things, actually. Utilizing Logitech's "Options Software," it's possible to customize how exactly the dial works with a variety of different programs.
The Craft keyboard also has "smart illumination with backlighting," a feature that detects your hands and adjusts the lighting automatically depending on ambient light conditions.
Finally, there's an Easy-Switch button which allows you to quickly swap between up to 3 connected devices, whether Windows or Mac, to give you total flexibility.
The Logitech Craft Advanced Keyboard will be available in the US starting in October 2017 and will cost a hefty $200. For $100 more, though, you can also purchase a Loupedeck and get 13 times as many dials.
---
Correction: An earlier version of this post stated "For $100" instead of "For $100 more," suggesting Loupedeck costs $99 instead of $299. We apologize this error, and the typo has been corrected.