The Nikon D850 Doubles as a 45.7MP Film Scanner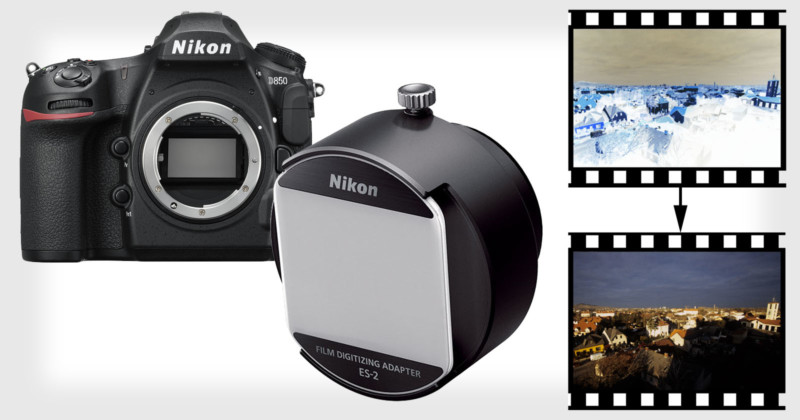 Nikon's new D850 is more than a fast and powerful full-frame DSLR — it can double as a 45.7-megapixel film scanner as well. It's the first Nikon camera to feature a new built-in Negative Digitizing feature. To use it, you'll also need the new Nikon ES-2 Film Digitizing Adapter.

Announced alongside the D850, the ES-2 helps film photographers convert analog to digital.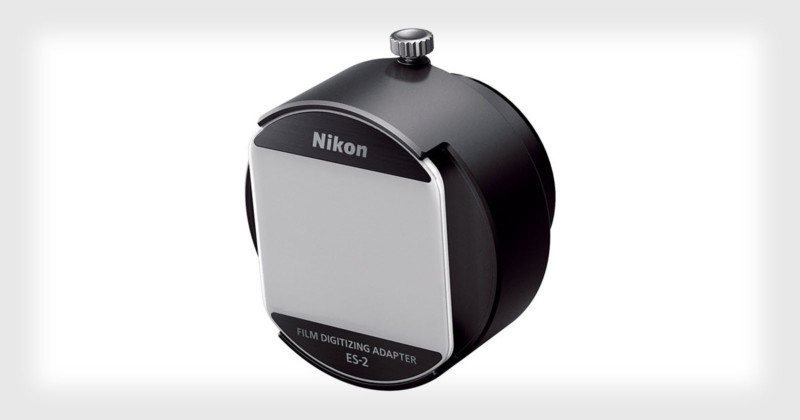 First, you'll need to mount a macro lens — Nikon suggests the Nikon AF-S Micro-NIKKOR 60mm f/2.8G ED — to the D850. Next, attach the ES-2 adapter and some 35mm film. If you're scanning strips of negatives, you'll need the FH-4 Strip Film Holder. If you're working with positive slides, you'll need the FH-5 Slide Mount Holder.
What's special about the D850 is that it features a special Negative Digitizer mode that's specifically designed for film scanning. After capturing a 45.7-megapixel image of the negative, the D850 can convert them in-camera into high-resolution positive digital JPEG photos.
"This once time-consuming process involving a film scanner can be done much more quickly," Nikon says.
The ES-2 has a price tag of $150 and the FH-4 and FH-5 holders cost $40 and $25, respectively.