Photo Essay: A B&W Journey Through a Volcanic National Park in Indonesia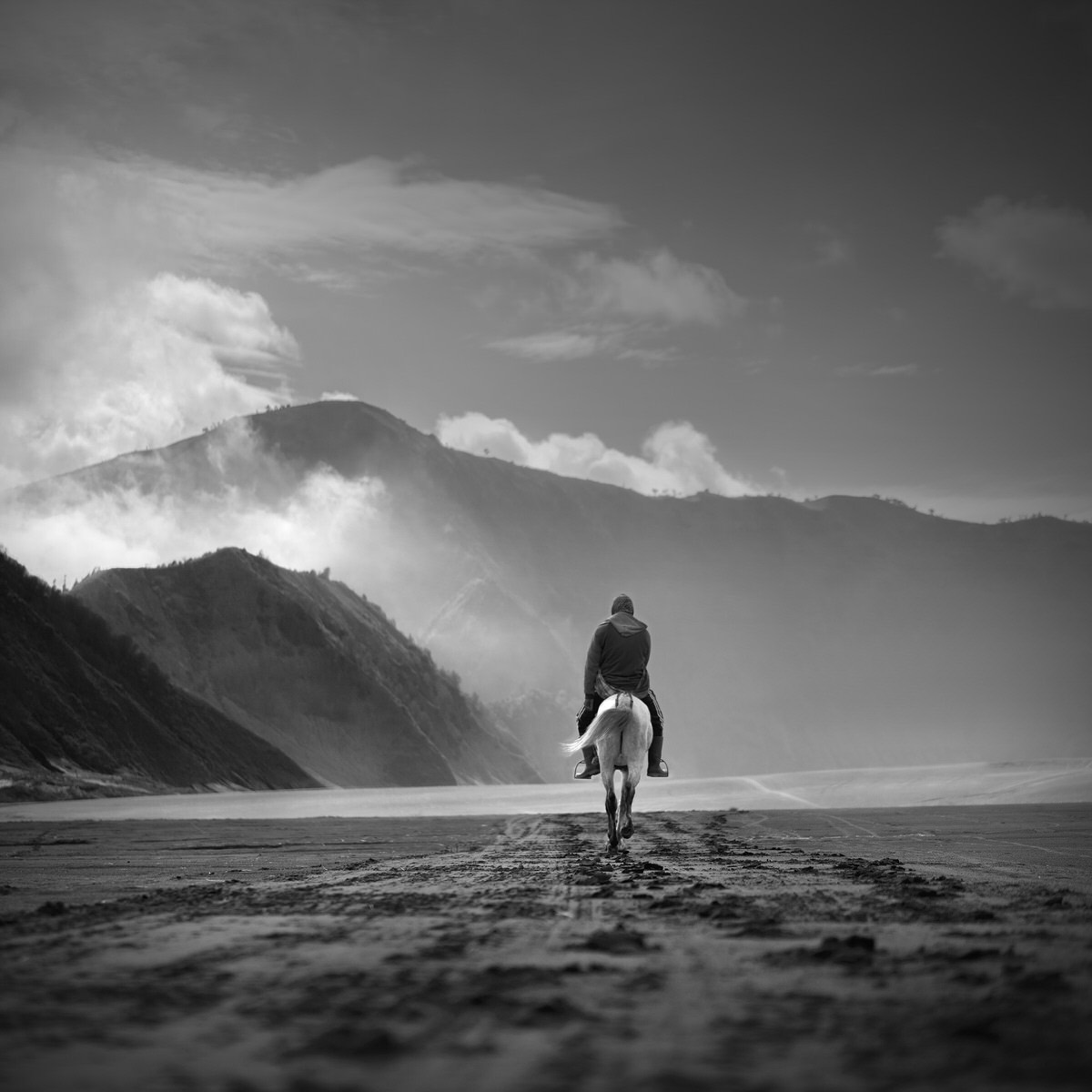 My name is Daniel Tjongari, and I'm a photographer based in Surabaya, Indonesia. I recently journeyed to Bromo Tengger Semeru National Park in East Java, Indonesia, and shot a series of black-and-white fine art photographs there.

This national park is named after its two mountains, Mount Semeru (the highest in Java at 3,676m) and Mount Bromo (the most popular), as well as the Tengger people who inhabit the area.
Mount Semeru, also known as Mahameru ("Great Mountain"), is one of Indonesia's most active volcanoes. Mount Bromo (2,329m) is easily recognized as the entire top has been blown off and the crater inside constantly belches white sulfurous smoke. It sits inside the massive Tengger caldera.
The area in and around the park is inhabited by the Tenggerese, one of the few significant Hindu communities left on the island of Java. The local religion is a remnant from the Majapahit era and therefore quite similar to that on Bali but with even more animist elements.
The Tenggerese are believed to be descendants of the Majapahit princes and were driven into the hills after mass arrivals in the area of devoutly Muslim Madurese in the 19th century.
The religion is quite low-key though (certainly when compared to Bali) with the most visible manifestation of faith being the rather austere Poten temple in the sea of sand. The Tenggerese number about 600,000 and they reside in 30 villages scattered in and around the park with smaller communities elsewhere in East Java.
---
About the author: Daniel Tjongari is a photographer based in Surabaya, Indonesia. You can find more of his work on his website, Behance, and Twitter.