Hands-On with the RED Hydrogen One $1,200 Holographic Smartphone
At the beginning of last month, cinematic camera manufacturer RED announced that its very first smartphone, the RED Hydrogen One, was in production. In this 6-minute video, tech reviewer Marques Brownlee takes a look at a couple of prototypes of the new RED smartphone which the company sent him exclusively to check out.

One prototype showed the phone at the final size they hope for, and the other shows more parts of it actually working but is larger in size. The aesthetics are unique: it has grips on the edges, giving it a "rugged look", which is great if you find you're constantly dropping your phone.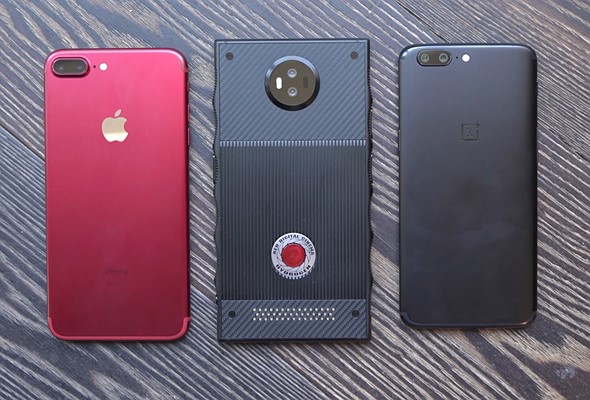 There's going to be a 5.5-inch "super high resolution" screen, but the holographic display is the real winner. It takes simple 2D footage and somehow produces a 3D effect, but you don't need glasses for it.
"I was at a loss for words, soaking it all in," says Brownlee. "It wasn't perfect, but this is a prototype that will keep getting better in time for its launch next year."
The phone is intended to be a pocket cinematic camera, and consequently, it is also modular like its bigger cousins. It's possible to add a sensor and lens onto the phone, although this does make it rather bulky. This will "super charge" the camera's capabilities, though: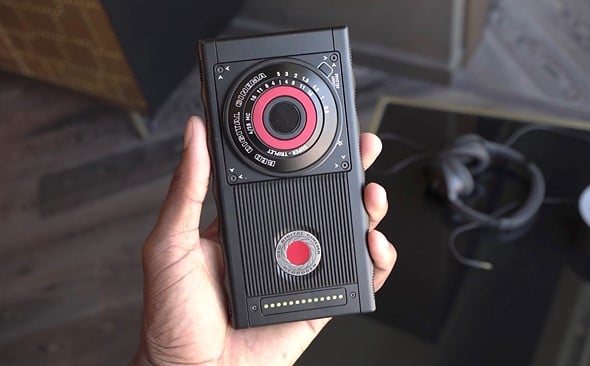 Whatever the final result is, RED told Brownlee that the camera's "quality should only be surpassed by RED's big film cameras."
(via Marques Brownlee via DPReview)