Explorest Lets You Browse the Favorite Photo Spots of Other Photographers
In need of new photo locations? The new iOS app Explorest might be the answer for you. By curating locations from photographers local to an area, the app aims to provide a real insight into unknown photographic opportunities.

If you're stuck for inspiration, and have frequented all your favorite photo haunts a little too often, then open up Explorest and take a look at the hidden gems other photographers have shared.
Once you've chosen a place, Explorest will give you the exact GPS coordinates of the location. No need to endlessly wander looking for a vague location; with this you can go straight to the point.
Until July 31st, all photo locations are free to view. After that, in-app subscriptions will unlock more in-depth descriptions, allowing you to read insights from photographers and information about how exactly they achieved their shots. Such a subscription will cost you $5 per month, or $30 per year.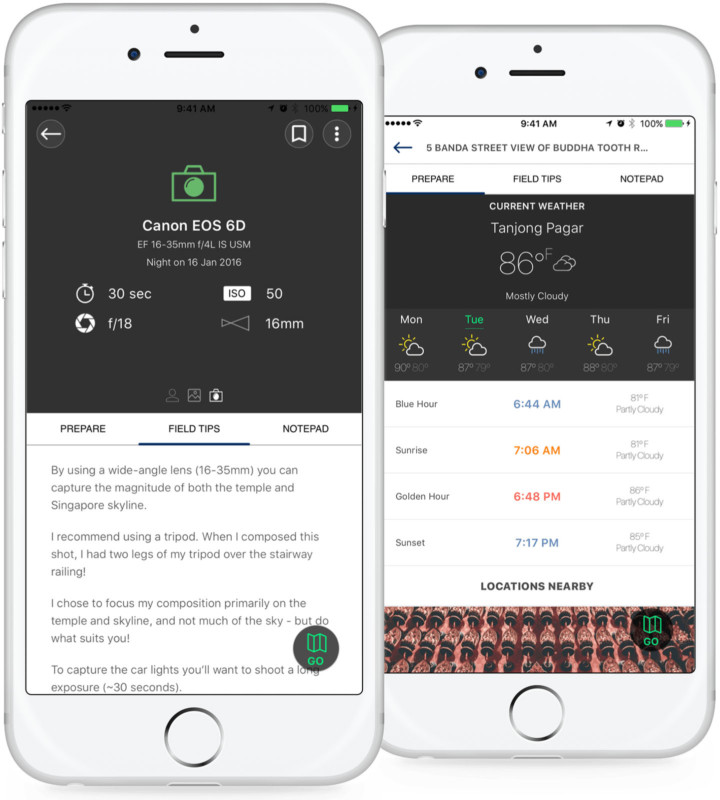 Why would someone want to share a location? The app shares 50% of the revenue gained from subscriptions with contributing photographers. This is the incentive that will, apparently, persuade local photographers to give up their closely guarded secrets.
For now it's only available in Singapore, but they plan to expand their horizons in the near future. The app is free to download, and is for iOS devices only, from the app store.
---
Update on 7/24/17: This post originally contained an outdated mockup with a lens incompatibility. The screenshot has been updated with a new one provided by Explorest.