This Building in Ohio Has a Polaroid 'Security Camera'
David Hollenack was in an alley southeast of Columbus, Ohio, when he noticed that one of the garages had this unusual Polaroid "security camera" installed.

The 21-year-old Ohio State civil engineering student was in a low-income neighborhood working as an inspector for an engineering firm.
"I was sitting in my truck in an alley doing paper work and I looked up and saw the sign," Hollenack tells PetaPixel. It read, "Stop littering your on my camera," with an arrow pointing up to a Polaroid camera aimed at the ground.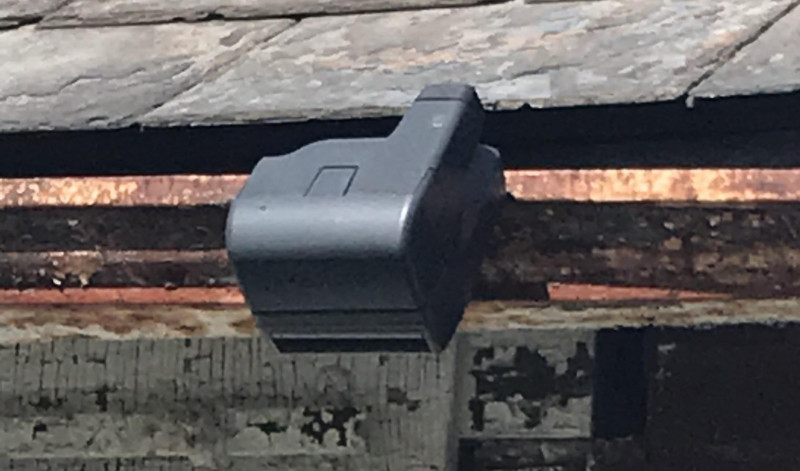 Yes, the flash is closed and covering the lens, but perhaps this "security camera" actually works as a deterrent — like a scarecrow in a garden — for people who don't know what Polaroid cameras are supposed to look like (or what they do).
---
Image credits: Photographs by David Hollenack and used with permission