Photographer Captures Air Show with Nikon 800mm and Crazy Shoulder Rig
Photographer Jim Winters of Team Nikon Miami doesn't mess around when it comes to shooting an air show. He wants to get close, and he needs to stay mobile, so he leaves his tripod at home and mounts his massive Nikon 800mm f/5.6 VR lens onto this crazy custom-built shoulder rig instead.
If you've been following PetaPixel for several years, you've actually already seen the so-called TRIAXEZ rig. We first covered it back in 2015, but now it's back, just as crazy as ever, and we got permission to share a whole bunch of the shoulder mounted shots Winters captured with the rig.
A quick refresher: the shoulder-mounted 'triple axis' rig looks a bit like a heavy-duty furniture dolly that has been stripped down and rebuilt to hold camera gear.
On one end Winters put on a pair of wheels (for easy transport), a counterweight, and a 12V battery that keeps him shooting all day and can even charge his phone at the same time! On the other, Winters has two handles to use for operating the rig and triggering the camera, and a mounting plate in the middle where the Nikon 800mm lens straps in.
Winters broke out the TRIAXEZ again on Memorial Day weekend to shoot National Salute to America's Heroes in Miami Beach. You could say it paid off.
Here's a selection of shots he captured at the show: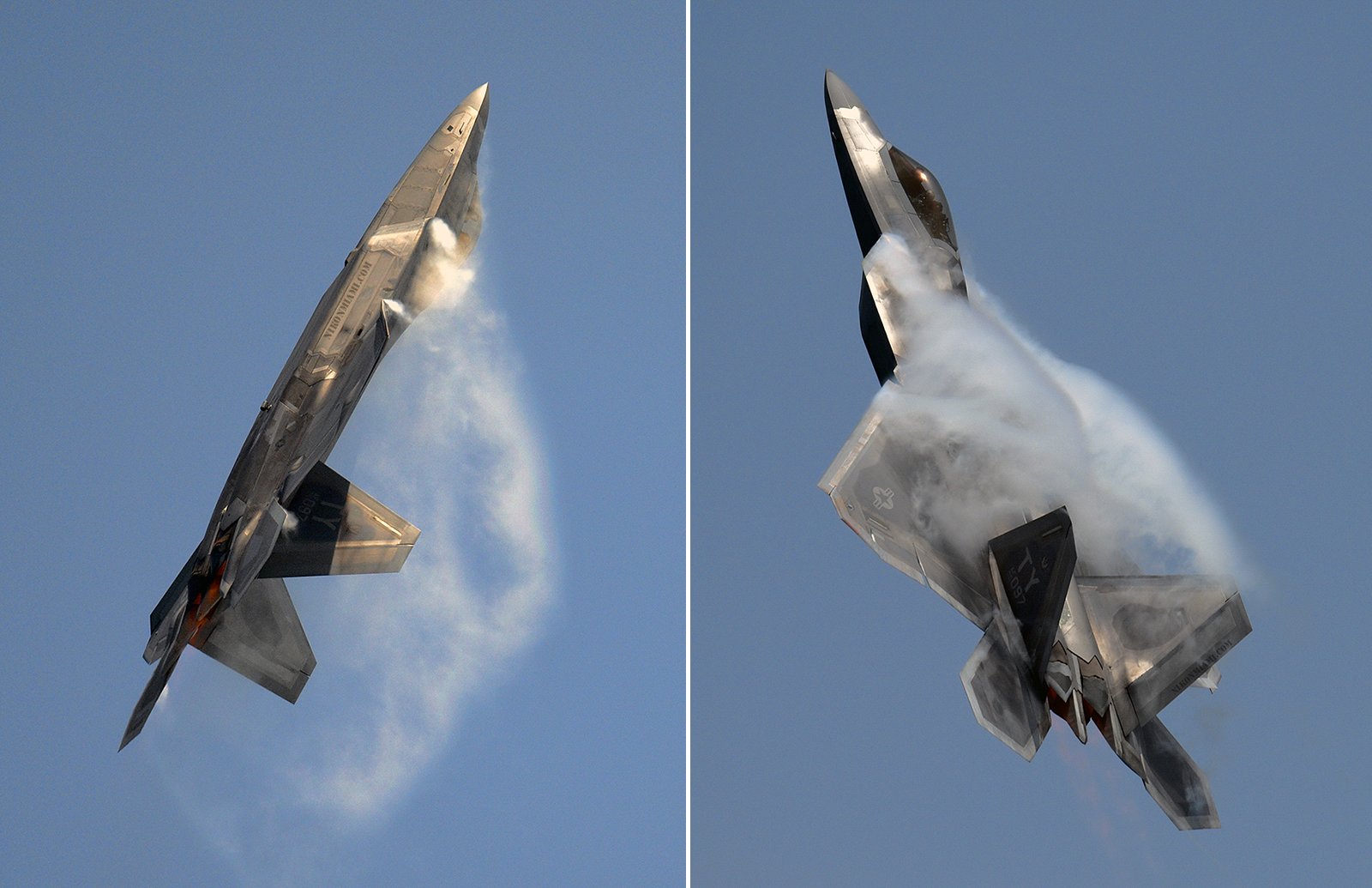 Speaking to DPReview, Winters says he's experimenting with a single-shoulder mounted rig that would include a set of POV glasses. "[That way] you don't have to look through the camera body, nullifying the need for a counterweight," he explains.
Pretty neat idea, and we'll definitely be sharing some photos of that rig if and when he brings it to a show. For now though, the TRIAXEZ is as impressive as ever.
To see all of the photos Winters captured at the show, click here.
(via Nikon Rumors)
---
Image credits: All photographs by Jim Winters and used with permission.