Forever 21 & Urban Outfitters Sued for $600,000 for Stealing Tupac Photos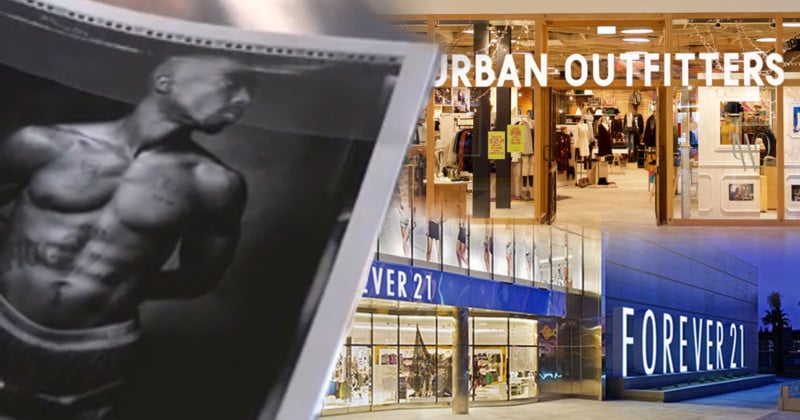 Noted music photographer Danny Clinch, who took photos of Tupac for Rolling Stone, is suing Forever 21 and Urban Outfitters for copyright infringement after they allegedly used his photographs on their merchandise.
Clinch's nearly-iconic photos of the late rapper were featured in a profile of Tupac for Rolling Stone back in 1993, and on a cover for the magazine in 1996. According to the suit [PDF], "Defendants, without the authorization, knowledge or consent of the plaintiff, deliberately and willfully copied, displayed, distributed, and sold the copyrighted photographs on such infringing T-shirts and perhaps other apparel."
As a result, Clinch is demanding $600,000 in damages, destruction of the remaining T-shirts, and prohibition of the future use of the images.
Neither Forever 21 nor Urban Outfitters are strangers to copyright infringement lawsuits, both having been accused many times of stealing work from other artists. And it's not just photos, back in 2015, we covered a lawsuit from Adobe against Forever 21, who were accused of pirating copies of Photoshop.
According to PDN Online, neither company appears to have yet responded to the lawsuit. So while we wait to hear their side, check out the story behind Clinch's most famous portrait of Shakur at this link.