White House Photographer Pete Souza Shoots 'President' Frank Underwood
Obama White House photographer Pete Souza returned to politics this weekend. No, he didn't decide to join the Trump White House he's been mocking on Instagram, he spent the day with a different president: President Frank Underwood from the hit Netflix show "House of Cards."
In a fun publicity stunt for the show's upcoming fifth season, which debuts May 30th, Souza joined Kevin Spacey as President Underwood and Michael Kelly as Chief of Staff Doug Stamper for a romp around Washington, D.C. After all, Souza knows a thing or two about following the President around and taking pictures.
Now boasting over 1.3 million followers on Instagram, Souza has become a force on social media, where he often uses his photos to subtly (and not so subtly) criticize the current administration. But this weekend, he instead used his Instagram to post pictures of Spacey and Kelly, complete with morbid captions. The photo of Underwood and Stamper on a subway platform, for example, runs above the caption, "A push in the right direction."
Check out all 5 photos from the series below, or head over to Souza's Instagram where you can read the captions and see some of the photos of Obama that made him famous: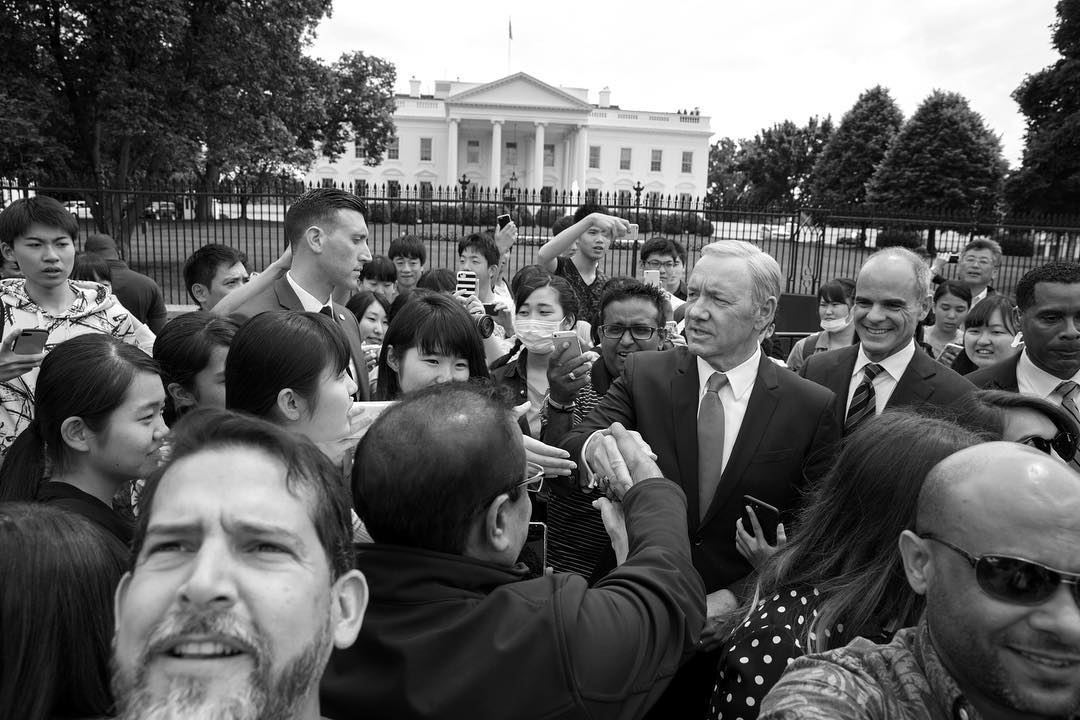 To see more of Souza's work—candid photographs of presidents, fictional and otherwise—head over to his website or give him a follow on Instagram.
(via The Hill)
---
Image credits: All photographs by Pete Souza and used with permission.