DJI's VR-Like Goggles Let You Control Your Drone Cam with Your Head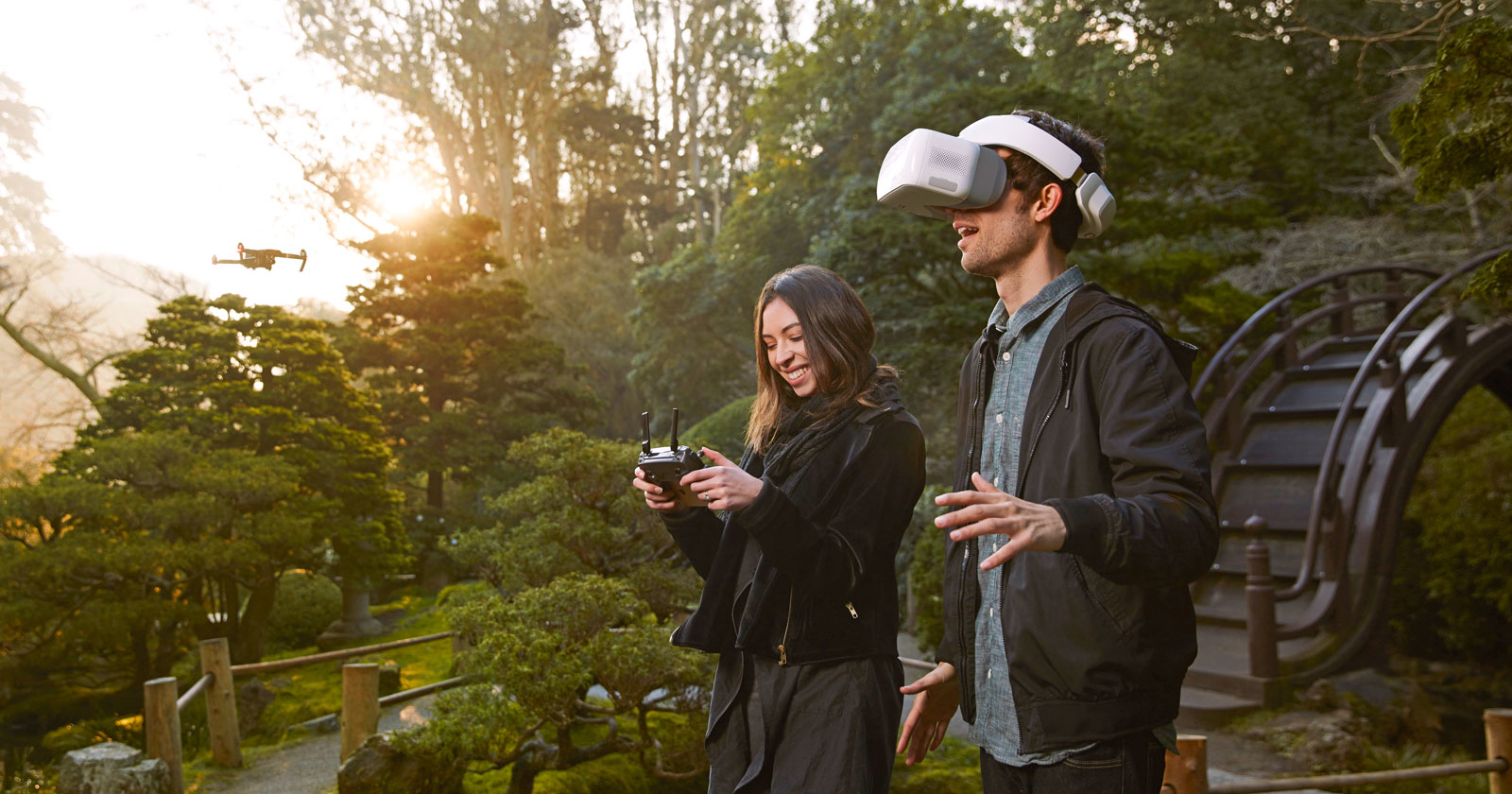 If you want a more immersive experience from your Mavic Pro or Phantom 4, DJI's got you covered. Almost a year after they first teased them, DJI has officially released the DJI Goggles: a pair of VR-like FPV goggles that let you control your drone camera with your head.
We say "VR-like" because, despite looking just like a pair of Oculus, you're not getting a 3D feed. Instead, DJI is beaming the same 1080p video feed into each eye, an experience they claim is equivalent to looking at a 216-inch home theater screen from 10 feet away (goodbye eyesight?).
But the goggles aren't just about showing you a FPV from your drone cam, they also turn your head into a motion control unit, adjusting the drone's yaw and camera tilt as you look around. The combined experience is incredibly immersive, as the non-actors (with the typical "we're not actors but we're in a commercial so we're gonna be unreasonably excited") in this video got to see first hand:
In addition to letting you ride along "in the cockpit" as it were, the goggles also allow you to control the camera—set focus, take pictures, or start and stop recording. And if you use DJI's newest intelligent Fixed-Wing Mode—"the aircraft doesn't turn left or right but instead flies forward with enough rotational movement for realistic flight simulation"—you can let the drone do the flying while you look around, enjoy the view, and take pictures.
If you're more of a drone photographer than a drone pilot, these could come in really handy. Here are a few more pictures of the headset itself:
To learn more about the DJI Goggles, head over to the landing page by clicking here. And if you want to pick up a pair for yourself, they'll cost you $450 and will ship out to you in just under a month on May 20th.