This Photographer Walked Over 2,200 Miles in the World's Biggest Cities
In 2015, photographer David Gaberle walked over 2,200 miles (3,600 kilometers) through some of the world's most metropolitan areas, photographing people in cities such as New York, Tokyo, Hong Kong, Shanghai, Sydney, London and Seoul. He's now turning this project into a book titled Metropolight.

Samuel Zeller: When did you first know you wanted to be a photographer? How did you start in photography?
David Gaberle: I started in 2012 and it took about two months between picking up the camera and knowing in my heart that I do not want to do anything else in my life.
I was overwhelmed by the sensual stimuli in the city's public spaces at the time, and the camera helped me reduce the amount of information.
I think of horses in cities, with the eye-caps on to prevent them from freaking out about all the busyness around them. The camera has the same function for me – it allows me to focus.
How did the idea of Metropolight emerge?
That definitely came from my anthropological education – we were reading a lot of writers whose work revolved around cities, like George Simmel or Walter Benjamin, and it kind of completed the puzzle in my head. It gave me a theoretical framework to conceptualize what I have been experiencing for a while.
The word Metropolight hints at a relationship between someone who lives in a large city, the light, and the urban structures that make up the built environment we move through.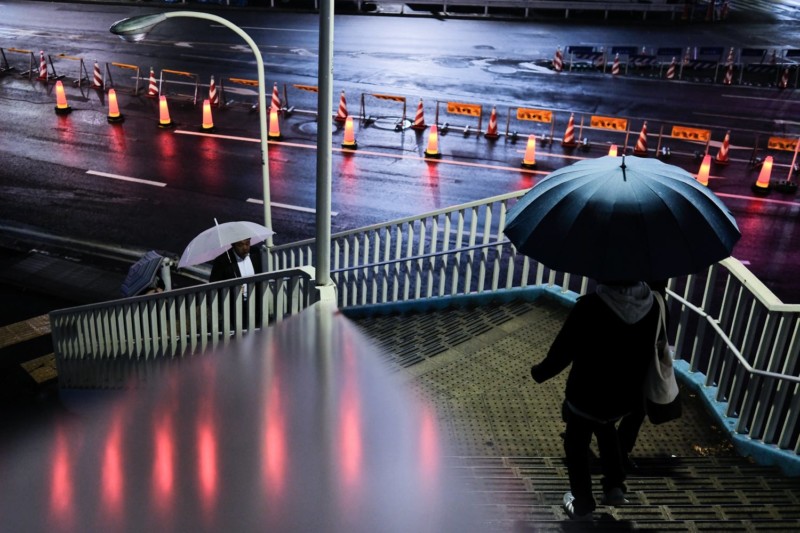 You said that photography saved you, can you tell us a bit more?
At the time when I started shooting, I was going through a very anxious period in my life. I struggled with overcrowded places – a very busy street or a subway train were overwhelming for me. Looking through the viewfinder made things a lot easier because there weren't so many options of what to focus on. I needed that tunnel vision at that point in my life. It also gave me a purpose. I don't really want to do anything else but take photos.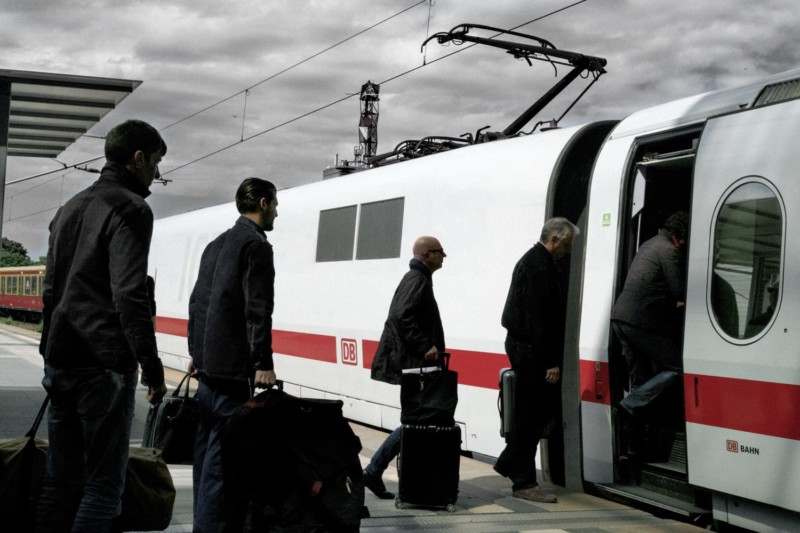 For how long have you been using Fujifilm cameras and why did you choose this brand in particular?
The first camera I started to shoot with a lot was the Fujifilm X100. I loved it because it let me get close to people. It's a very non-invasive camera and the leaf shutter is basically silent, which allowed me to photograph situations I wouldn't otherwise dare getting into, especially if I had a DSLR in my hands.
I've gone through a lot of the X-Series models since then and am currently shooting with the Fujifilm X-Pro2. I might get a Fujifilm X-T2 soon. I'm a big fan of how intuitive the cameras feel and how well the photos come right out of it.
I don't spend much time post-processing, so whatever makes my job easier is a plus.
What have you learned in the process of making the Metropolight book?
I think the biggest challenge but also possibly the most fun thing was putting the photos together – selecting the best ones out of the tens of thousands I have, creating diptychs that I like, and sequencing them in a way that makes sense and has a narrative to it. I loved doing that, but it was the first time I did it to such extent, so I learnt a lot on how to pair up photos, when to make breaks and put just a single photo, and hopefully how to keep the audience's attention from beginning to end.
If you could give one piece of advice to photographers who want to make a book about their work, what would it be?
I would definitely suggest working on the photos for a while before putting a book out. Don't rush it, take your time and shoot as much as you can. Once you feel like you have enough photos that you want to show, sit down with it and start working on the sequencing of the book. Always think of the weakest photos in the sequence and see if you can do without them. I am a big fan of showing less photos – don't let the weaker shots taint the rest.
Where can we pre-order Metropolight?
You can currently pre-order a copy through the Kickstarter campaign here. Once it's over and funded, I will set up a way to buy it through my website. In between the two, people can just message me on Facebook and we will figure it out from there.
Where can we see more of your work?
On my portfolio, but also on my Instagram and on Facebook.
---
About the author: Samuel Zeller is a freelance photographer based in Switzerland, an ambassador for Fujifilm, and the editor of Fujifeed magazine. You can contact him here and follow his recent work here. This article was also published here.