Sigma Announces 'Light Bazooka' 100-400mm f/5-6.3 Lens
When Sigma calls their new Contemporary 100-400mm f/5-6.3 DG OS HSM a "light bazooka," we're not sure which definition of "light" they're using. But given the lens' f/5 max aperture and ultra-light construction, we're going to guess they mean light as in lightweight.
Unlike the other three (very exciting) lenses announced today, the 100-400 is not part of Sigma's much-adored "Art" line. No, this is a "Contemporary" lens, but that hasn't stopped Sigma from touting the optical quality they built into the lightweight monster:
With the goal of creating an ultra-telephoto lens that is far more accessible, SIGMA incorporated all of its latest technologies into SIGMA 100-400mm F5-6.3 DG OS HSM | Contemporary. With its outstanding combination of optical performance and compactness, this is an ultra-telephoto lens that is a joy to carry and use.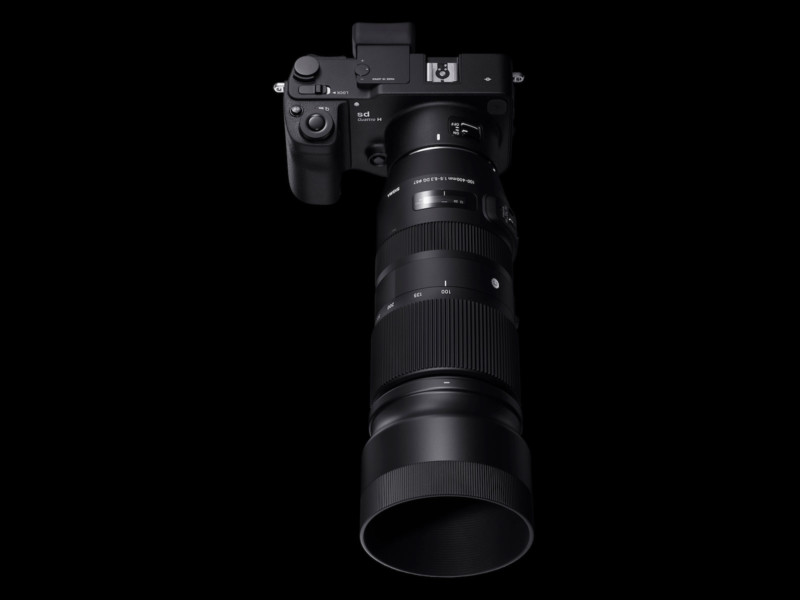 While this is by no means a "small" lens, it is definitely more compact than you might expect from a 100-400mm ultra-telephoto—boasting a 67mmm filter size and weighing in at just 1,160g (2.5 lbs).
The tagline for the lens is "compact packaging with uncompromising image quality." Sigma claims to have achieved this by using an optical formula made up of 21 elements in 15 groups, including four SLD (Special Low Dispersion) elements and "optimized" power distribution to minimize aberrations.
Users are also treated to a push/pull zoom mechanism in addition to the twisting zoom ring; and, thanks to the lens' minimum focusing distance of just 1.6m (5.2 feet), the "light bazooka" can double as a macro lens with a maximum magnification ratio of 1:3.8.
This new lens will be available for Canon, Nikon, and Sigma mounts but, like its Art series brethren, it hasn't been given a price or release date just yet. We'll be sure to let you know just as soon as the 100-400mm f/5-6.3 Contemporary hits digital shelves.