Women's Work: Dramatic Portraits of Women Who Do 'Men's' Jobs
Photographer and father of two Chris Crisman wants his children—the 4-year-old boy and the 2-year-old girl—to know that they can do become anything they want… without caveats. His series Women's Work drives home this point with dramatic portraits of women who do what are traditionally considered "men's" jobs.
The idea for Women's Work came to Chris while he was having lunch with a few friends in New York back in February of 2016. As he explained in an interview with aPhotoEditor:
Emily [Heller] mentioned that she had a friend who had recently relocated from Brooklyn to our home base of Philadelphia. This friend, Heather Marold Thomason, had recently switched careers and is now a butcher. My immediate reaction was how I've never met a female butcher. I asked Emily for an introduction and I was photographing Heather at her butcher shop just a few weeks later. Once we completed the shoot it immediately became something I wanted to further develop.
From there, the project took on a life of its own. Through mostly word of mouth, Crisman found himself with a plethora of subjects, many of whom he intends to add to the ongoing project as time goes on. Women's Work, says Crisman, is the type of project "where the purpose does not have an expiration date."
That purpose? To show people that gender shouldn't dictate professional opportunities.
Scroll down to see a selection of photos from the Women's Work project, and then click play on the video at the bottom to meet one of Cristman's subjects and find out what makes them tick.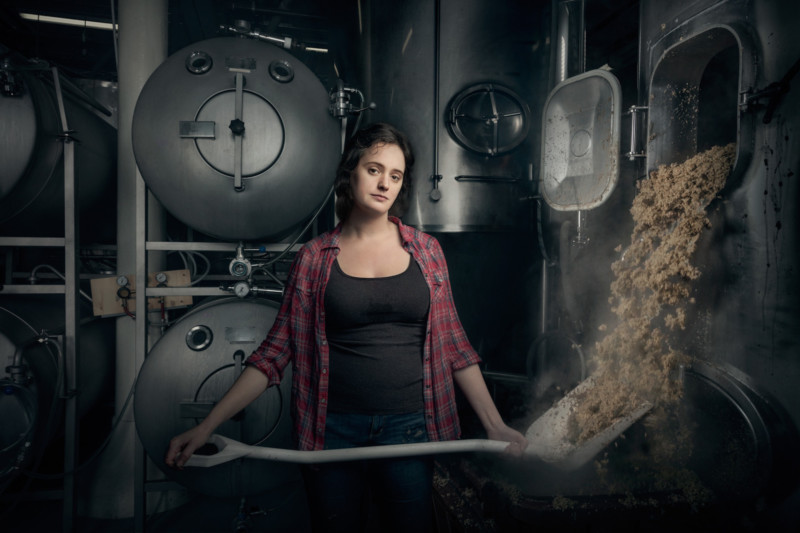 To learn more about Women's Work or if you want to see more of Crisman's photography, visit his website or show him some love on Facebook and Instagram.
(via Fstoppers)
---
Image credits: Photographs by Chris Crisman and used with permission.