Photographer Captures Light Pillars in the Icy Night Sky
Photographer Timothy Joseph Elzinga was woken up by his 2-year-old at 1:30 a.m. last Friday when he noticed what looked like colorful auroras dancing in the night sky. After shooting a beautiful set of photos of what he saw, he learned that it was actually a phenomenon called "light pillars."

The dazzling sight wasn't the northern lights, but was instead artificial light from the ground being reflected off tiny ice crystals hovering in the sky, caused by the freezing temperatures in Northern Ontario, Canada, at this time of year.
All the light you see in the sky is actually from things like homes, businesses, street lights, and traffic lights. As Elzinga watched, the lights danced between colors as the sources on the ground (e.g. traffic lights) changed.
"It looked like someone from Star Trek was trying to beam people up," Elzinga tells CBC. "It was very bright in person, like nothing I've ever seen. It almost seemed supernatural."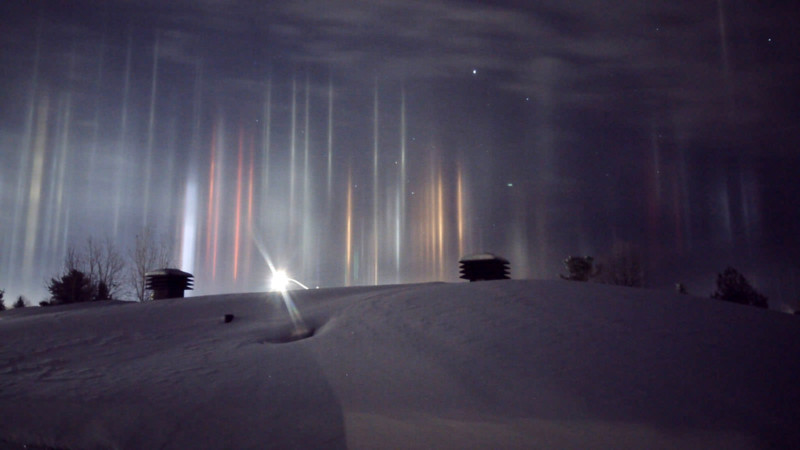 He also shot video of the phenomenon while he was out that night:
You can find more of Elzinga's work on his Instagram and YouTube. You can also read more about light pillars in this Wikipedia article.