When Someone Follows You Around the World to Copy Your Photos…
Jack Morris (@doyoutravel) and Lauren Bullen (@gypsea_lust) are both travel photographers and Instagram's favorite travel power couple! With a collective following of 2 million people, you can imagine they've developed quite a great following! Rightfully so, the work on their accounts are beautiful and they travel quite religiously.


Just yesterday, Lauren posted something publicly on her Stories that really took me back. My girlfriend Bella Kotak is a follower of her work and she brought it to my attention and introduced me to their story.
Ask yourself, what would you do if one of your followers dedicated their entire social media presence into mimicking every minor detail of your work? Now, they follow your footsteps across the globe in order to continue that obsession.
That's exactly what happened to them. Everything from the exact location, composition of the shot, processing, clothing, and sometimes even the caption!
At that point, it's not just copying, it's creepy.
When you have someone who travels the world to imitate you, they not only have a lot of money and time, but quite frankly, a lot of balls.
Many of us have been to these exact locations. With so much beauty all around you, it was surprising how it didn't inspire them to think outside that composition and create something that is uniquely theirs.
At what point does being inspired turn into obsession? Here is the story below shared from their account. I hope I am not in the minority in thinking that copying verbatim is not okay.
Lauren's photos are on the left, and the copycat photos are on the right. I have erased the copycat's name and blurred the faces from the photos in the screenshots: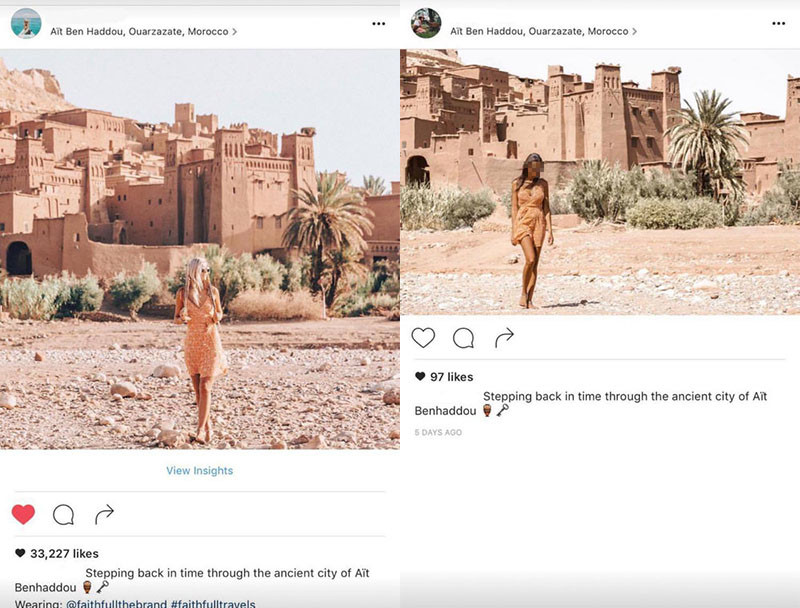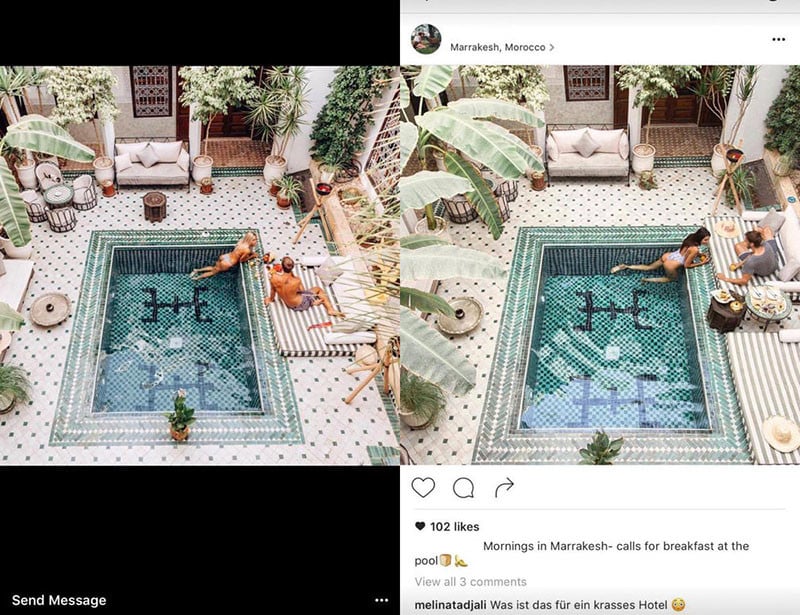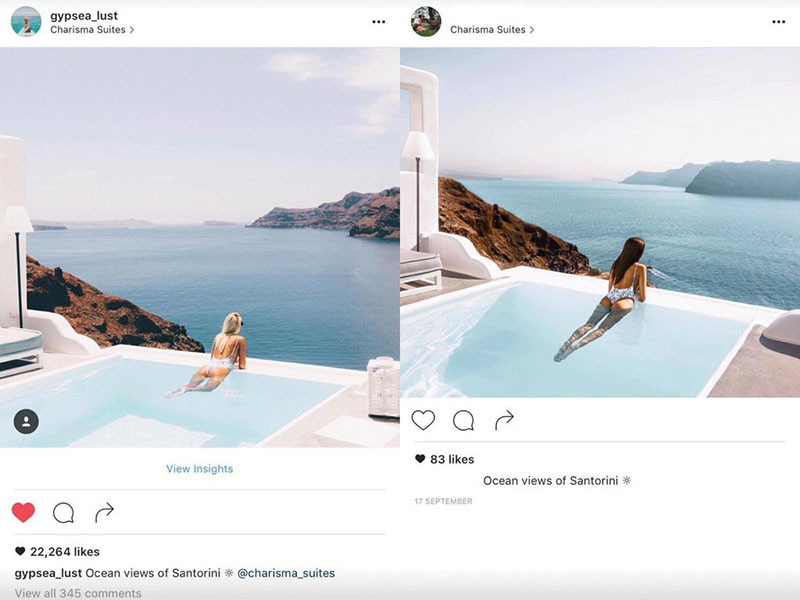 The copycat account has since been made private after Lauren shared what was going on.
---
About the author: Pratik Naik is a photo retoucher specializing in commercial and editorial work. To see his work, head over to his website or give him a follow on Instagram and Facebook. This post originally appeared here.