This Guy Built a Fully-Functional Nikon Camera Halloween Costume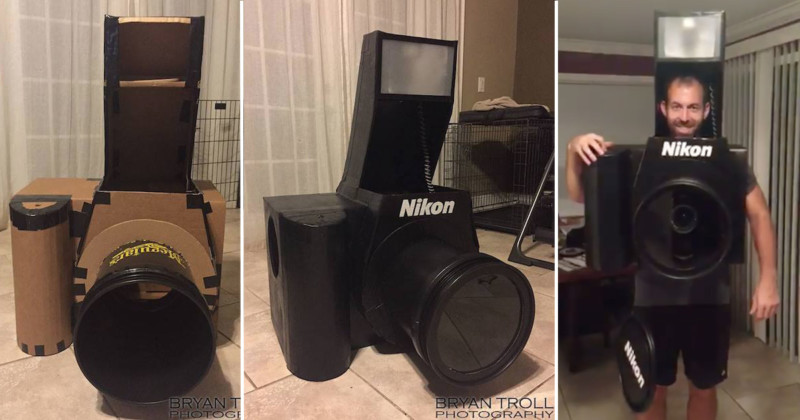 Inspired by a costume idea we first saw way back in 2011, photographer Bryan Troll turned himself into a fully-functional Nikon DSLR this Halloween. His 'costume' has a working flash, takes pictures, and even displays the results on an LCD!
Like we said, this isn't a new idea—last year, we covered 4 of these, and we spotted the first one back in 2011. But we never get sick these intense, creative costumes for camera nerds. Well, resourceful camera nerds anyway. Because this isn't a cheap or easy costume to build.
Here are some photos of the costume in-development:
And a video of the final product, working as promised:
Like any good photographer, Bryan spent his Halloween weekend on the town taking photos of other revelers. The Palm Beach Post spotted him out, and earlier today he uploaded some of the photos he captured of other costume-clad folks who were, no doubt, super jealous of his costume.
To see more photos of Bryan's costume, and whole lot more of the street photos he captured while out celebrating Halloween this weekend in style, head over to his Facebook page.
---
Image credits: Photos by Bryan Troll and used with permission.