Camera Costume Ideas for Halloween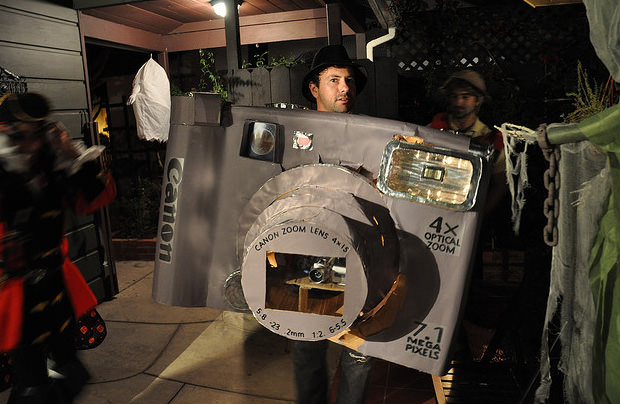 Want to create a photography-related costume this halloween? Here are some fun costume ideas to give you some ideas. The above is a standard Canon point-and-shoot that has a tiny camera in the lens.

An old school Kodak Brownie:
Turn yourself into a Polaroid picture:
A realistic screen adds to the effect:
And last but not least, Tyler Card's fully functional Nikon DSLR that we featured earlier this week: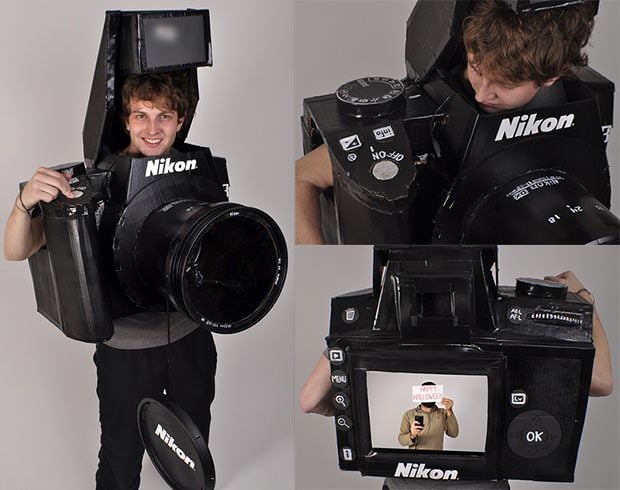 If you make a costume this Halloween that tops these, be sure to send us a picture of it!
---
Image credits: working camera costume. by mattlogelin, 2010.03.12 I'm a camera by Wendy Rueter, Polaroid Costume by krizsa, digital camera costume by ap., and Fully Functional Nikon DSLR by Tyler Card