Are These Photos of Dogs in Halloween Costumes Cute or Sad?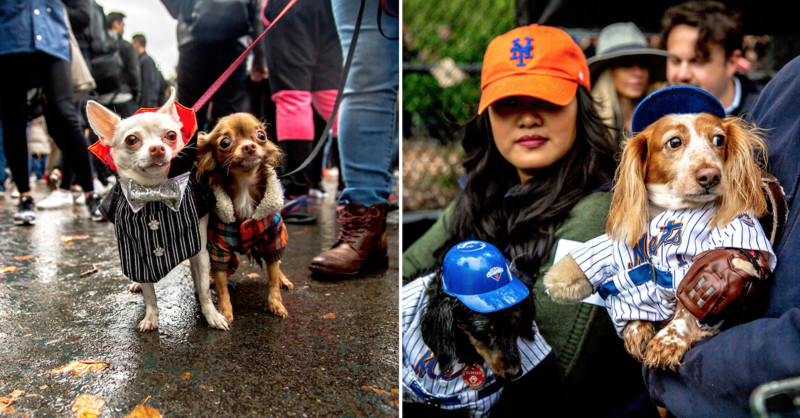 Every year, New York's dog owners get together at Tompkins Square Park for a different kind of Halloween parade—instead of humans wearing costumes, this one is all about the best-dressed pooch. But if you think it's all about the "aww," hold on a second, because these photos may be more sad than cute.
The photos were taken by Slate Magazine video producer and editor Aymann Ismail, who originally though he was in for a fun and furry Saturday. As he shared in his article on Slate, "On paper this sounds like a cute Saturday […] until I brought my camera to the event and got depressed."
All of the dogs, he says, looked miserable.
As a result, Aymann says he's starting to understand why some say dog halloween costumes should be illegal. Looking at the portraits from this perspective (and with some help from Aymann's captions) you might just start to understand too.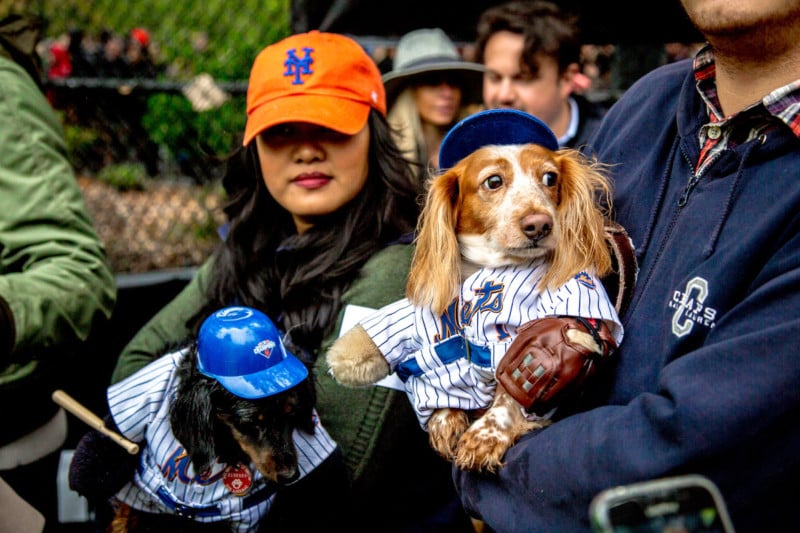 To see more of Aymann's photos or hear his thoughts on the matter, check out his article on Slate. Alternatively, if you need a less depressing puppy palate cleanser, this ought to do it.
---
Image credits: Photos and captions by Aymann Ismail and used with permission.