Whimsical Photo Series Brings Woody from Toy Story to Life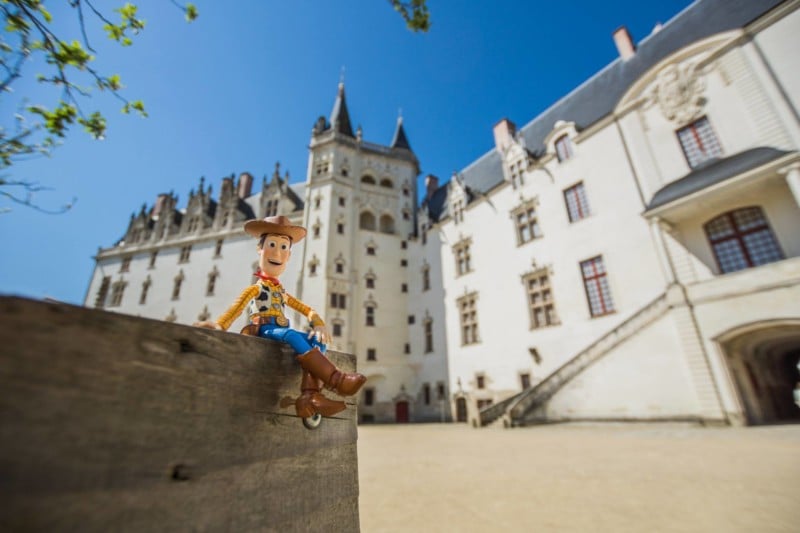 Thanks to Toy Story, I'm still convinced my old toys come to life when I leave the room. But photographer Guillaume Chevalier of Guic Photographies isn't waiting to find out, he's creating this reality for himself in a fun and whimsical photo series.
The project is titled Woody and Co, and it allows you to join Woody in some real life adventures. From the mundane (making breakfast) to more exciting adventures, Chevalier's series imagines what would happen if Woody was allowed to go exploring.
Sure, some days he would have a beer and watch the game with Buzz, but more often than not he'd be out discovering nature… maybe taking a swim?
On the technical end, Chevalier tells SLR Lounge that most of these photos are taken with his Sony A7s. And while these kinds of photos might seem simple, they've actually helped Chevalier improve his photography great deal.
"I've learned a lot…" he tells SLR Lounge. "Camera settings have to be a lot more accurate at a toy scale than a human scale! An insignificant move makes for a missed shot."
Here's a look at some of our favorite shots from the Woody and Co series:
To see more of Guillaume's work, or if you're interested in following Woody on his future adventures, don't forget to give him a follow on Facebook, Instagram, and Flickr. Your inner 5-year-old will thank you.
(via SLR Lounge)
---
Image credits: All photos by Guillaume Chevalier/Guic Photographies and used with permission.