20 of the Most Beautiful Microscopic Photos in the World
If you thought it was impossible to take a stunning photo of cow dung, get prepared to be proven wrong. Cow dung, espresso coffee crystals, centipede fangs, these are just a few of the subjects that took the Top 20 spots in Nikon's Small World competition.
The Nikon Small World competition is put on by Nikon Instruments, and it exists to shed a light on a genre of photos you don't hear much about: photomicrography.
In layman's terms, that's photos taken with microscopes. And if you thought macro photography was cool, just wait until you get a load of these images. The top three prizes went to a photo (1) a photo of a three-day old zebrafish embryo, (2) a photo of a polished slab of Teepee Canyon agate, and (3) a culture of neurons derived from human skin cells.
For our money, though, some of the photos that missed out on the top 3 spots are even more amazing. The wildflower stamens, espresso coffee crystals, and poison fangs of a centipede all blew us away. Check out all Top 20 (in order) below: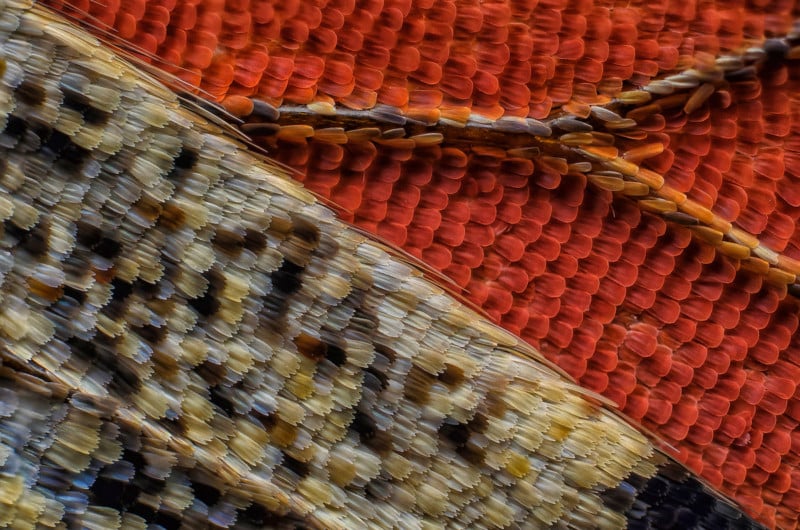 If you, like us, have some favorites that you think fell a bit too far down the list, it's worth noting that Nikon is letting you vote for your favorite. Click here for the "Popular Vote" part of the competition and let the judges know which photo you think should have won.
And if you want to find out more about the the Nikon Small World competition, head over to their website or give the competition a follow on the newly-created Nikon Instruments Instagram account.
---
Image credits: All photos credited individually, used with permission from Nikon.