Infrared Photos of Paris Capture the Dreamy Side of the City of Light
Amateur photographer Pierre-Louis Ferrer wanted to capture the dreamier side of Paris. But how do you offer a fresh take on a city that's been photographed from every angle… twice? For Ferrer, the secret was infrared.
Ferrer's series Invisible Paris captures a version of the City of Light that none of the tourists walking around can see with the naked eye. Using a full spectrum modified Canon 6D with a Canon 16-35mm f/4 IS and a Heliopan 695nm filter. Ferrer tells PetaPixel this allows him "to avoid hotspot problems in the center of the pictures and to obtain white foliage."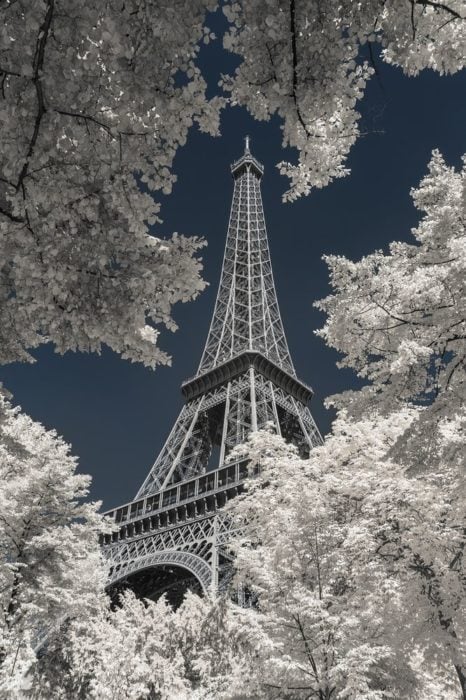 Speaking of foliage, that's part two of this Parisian's attempt at capturing a version of his home city that you've never seen before.
"I wanted to show a different view of this city where nature would take more importance," Ferrer tells us. "So I started looking for gardens, parks and compositions where monuments and trees would be mixed in harmony."
Two months of planning and some troublesome weather later, Ferrer had captured the images he was after—crisp white foliage and famous landmarks set against a blackened sky and dark shadows make for a surreal, dreamy take on Paris:
To see more of Pierre-Louis Ferrer's work, check out the amateur photographer's website or give him a follow on Facebook, 500px, and Instagram.
---
Image credits: Photographs by Pierre-Louis Ferrer and used with permission.