Macro Photos of Backlit Autumn Leaves Explode with Color and Texture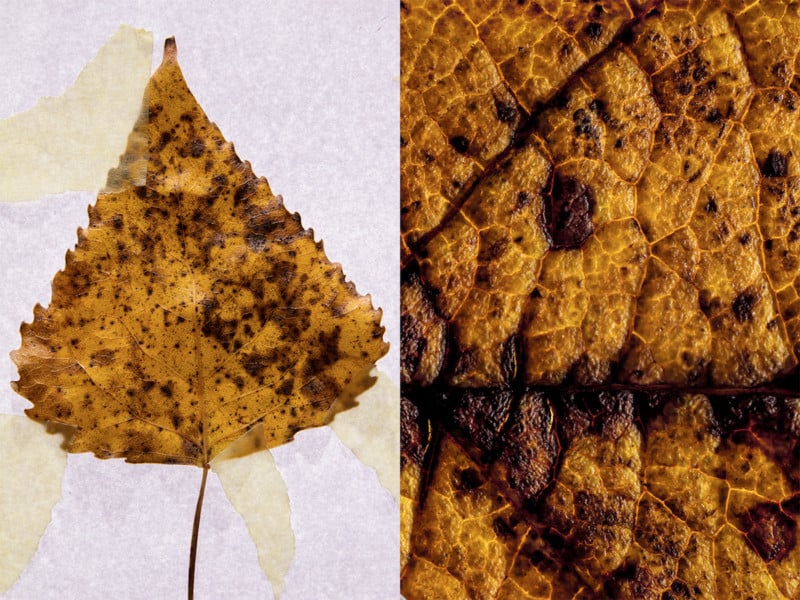 In the Autumn of 2015, I decided to try and capture the beauty of autumn leaves in a different way. My idea was to highlight the leaves from beneath to emphasize the lines and the color of decaying parts.
For more accurate sharpness, I taped the leaves onto a white sheet of paper to make them more flat, and set them on a glass tabletop.
I used 2 speedlites for this process, one under the glass and the other at twelve o'clock, half a meter from the leaf. To my surprise, the results were amazing! The colours just exploded with contrast, providing chaotic textures.
Unfortunately, I was lacking a good tripod so I had to shoot the images hand-held, and all I had to do is snap the image with the texture in focus and the light will do the rest, which is how I ended up with 18 macro texture images.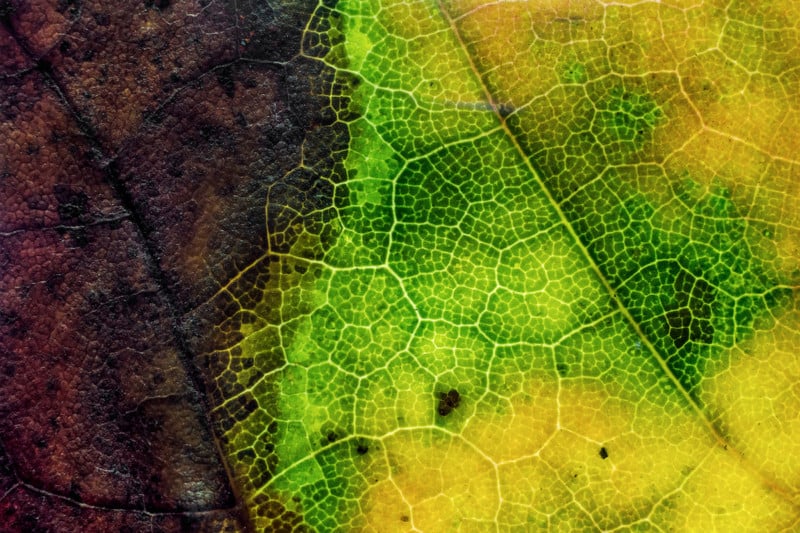 As for gear that I used, it's actually really simple and cheap. My camera was a Canon 550D (T2i), the lens an old Russian Zenit Helios 58mm f/2 44M-6 reversed using a Reverse m42 adapter and extension tubes, and the lights 2 yongnuo YN460II flashes.
All of the photos were taken at f/8 and 1/200 of a second hand-held, then edited in Lightroom and Photoshop.
I hope to inspire others and prove that you can do almost anything you imagine, even with low-cost equipment. Autumn of 2016 has just begun, good luck!
---
About the author: Neven Krcmarek is a Croatia-based photographer and editor. You can find his product, portrait, and landscape photography on his website or by following him on Unsplash where all of these Autumn leaf photos are available to download for free.