Fuji X-T2 vs Nikon D5 Real World Portrait Test (RAW Files Included)
The Fuji X-T2 have been showing some amazing preliminary results from people testing it in the real world, but can it stack up against Nikon's flagship D5? Portrait photographer Taylor Jackson wanted to find out.
Taylor shoots a lot of portraits, and he wanted to see how the X-T2 with the XF 56mm f/1.2 lens attached compared to his usual setup: a Nikon D5 with Nikkor 85mm f/1.4G.
In this real world test, he takes both cameras out to a shoot and then scrolls through the RAW files one-by-one in Lightroom so you can compare them for yourself. In both daylight and at night, working backlit and in a parking garage, he puts both cameras and lenses through their paces in a variety of scenarios.
Here are just a few of the final comparison images he sent our way: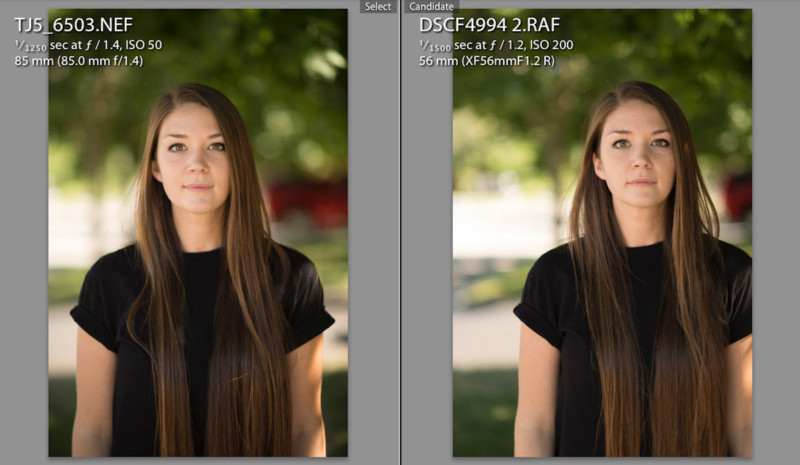 The comparison runs a bit long for our taste, but it's as real world as it gets. Two different photo shoots, two very different scenarios, and a ton of varied sample photos viewed side by side at 100% crop. Pixel peepers couldn't ask for more.
Well… except for the RAW files so they could do the peeping themselves. And Taylor doesn't disappoint. If you want to compare the finals yourself and see how the RAW files from each camera/lens combo came out, click here and be ready to handle a 500Mb download.
---
Image credits: All photos by Taylor Jackson and used with permission.