One of the things that always tends to surprise me is how differently I edit images that were taken with my phone versus images that were taken with my DSLR.
Of course, there are obvious differences between the equipment used, the editing software that is available and the overall quality of the final image, but after giving it some thought, I realized that this isn't why I edit images differently depending on what was used to capture an image.
It turns out that the main differences come down to my intended audience.
For my professional work, I mainly photograph weddings. That makes the people who's wedding I photograph my audience. For these images I try to keep them looking as natural as possible. Of course, I am occasionally influenced by trends. For example, I added a touch of fade to my work for a year or two, but never as heavy as many other wedding photographers out there. For the most part, I tend to keep the weddings that I photograph looking fairly natural.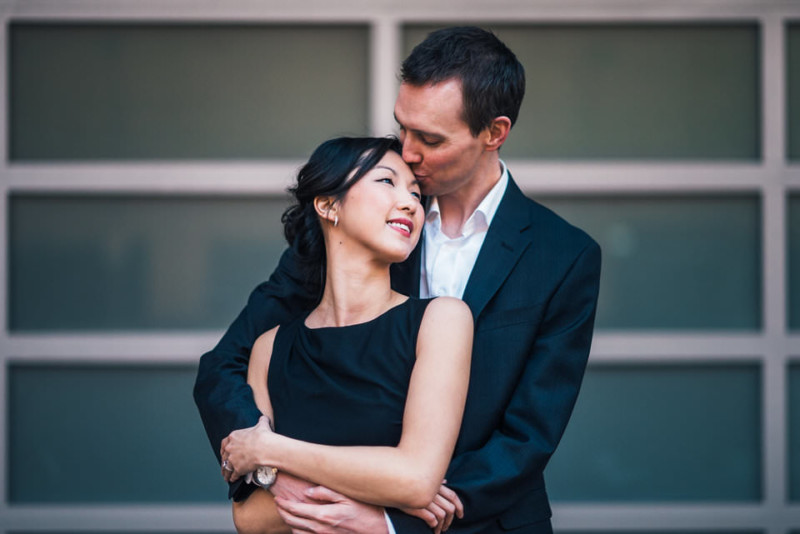 For my personal work that is photographed with a DSLR, I tend to bounce between a natural look and something a little more stylized.
For example, when I photograph people, flowers, or scenes on my travels, they typically get the natural treatment. Once in a while though, a scene (usually taken during the golden hour) just begs for a little something more. This is when I'll play around with color temperature, fade, split toning and even some presets that I've purchased.
When it comes to phone photos, the ones that I edit rarely have a natural look to them. I take them straight into VSCO or a similar editing app on my phone and try out filters and settings until I get something I'm happy with.
I don't know why, but images taken with my phone aren't bound by the same laws of reality as those taken with my DSLR. As long as the final result makes me happy, anything goes.
So why do I treat all of these images so differently?
With my wedding clients, I want to give them the best possible looking images from their wedding day, which to me means images that are both timeless and accurately represent reality. The timeless part is important, so I try to avoid changing my style every few years to jump on the latest trend bandwagon. I also try to keep images looking as natural as possible so that my clients don't look back in horror at their images in a few years.
For my personal images, I can do anything I want with them, so long as it makes me happy. Like I mentioned, I usually want my landscapes and people to look natural, but sometimes I'll want an image to look a bit more moody or just have a completely different feel. That's when I take liberties to change things up a bit.
Now my phone images are what got me thinking about this in the first place. Why do I edit them so differently from any of my other photos? Again, I think it has to do with my intended audience.
Most of my phone images that I take the time to edit end up on Instagram. When I initially created my account, the default Instagram filters were the best thing out there (besides Hipstamatic, of course). Eventually, more advanced editing apps came along, giving rise to more (and better) editing options.
I guess that I still try to keep my images somewhat true to Instagram's roots by doing non-traditional edits. I also feel like my feed has a certain feel to it and my followers (the few that there are) expect a particular style of image from me.
So here's a question for you: Does your style of image editing change depending on your intended audience? Or am I the only person out there who does this?
---
About the author: John Bosley is a wedding and portrait photographer in San Francisco who loves creating authentic, emotional images with his clients. He has a soft spot for functional antiques. You might see him writing with a fountain pen from his collection or shooting with one of his many film cameras. You can view his work on his website or see what he's been up to lately on Instagram. This article was originally published on Photography Life.