Tamron Unveils New 150-600mm Lens, 1.4x and 2.0x Extenders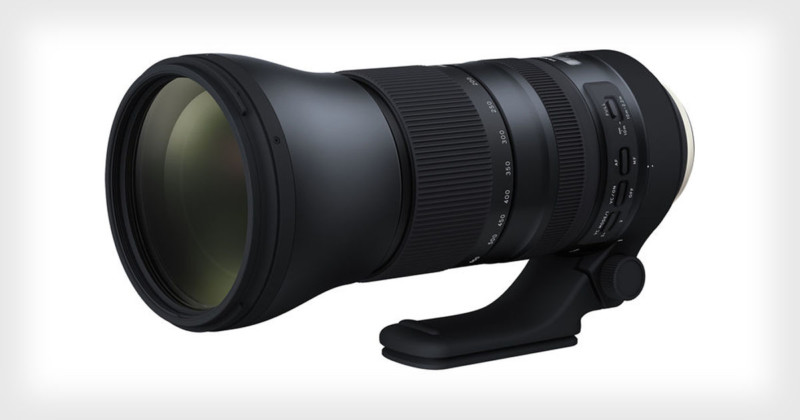 Tamron today announced a new 150-600mm f/5-6.3 lens and a pair of new teleconverters (1.4x and 2.0x).

The new Tamron SP 150-600mm Di VC USD G2 — the G2 stands for "generation two" — is a successor to the original Tamron SP 150-600mm f/5-6.3 Di VC USD that was released back in December 2013 for Canon, Nikon, and Sony mounts. Tamron says the new version of the lens is geared toward the high-resolution DSLRs appearing on the market today, such as the 50MP Canon 5DS and 5DS R.
Other improvements in the new lens include an updated optical design for better image quality, a minimum focusing distance of 86.6 in (2.2m) instead of 106.3in (2.7m), a 1:3.9 max magnification ratio, faster autofocusing, a 4.5 stop vibration compensation (VC) system, 3 VC modes, and a new FLEX ZOOM LOCK system that lets you lock the zoom ring in any position.
Announced alongside the new Tamron lens are two new teleconverters, a 1.4x model and a 2.0x model. The moisture- and dust-proof extenders feature an aluminum body a durable build. They allow compatible Tamron lenses to continue to do autofocus and vibration compensation while being extended.
The new Tamron 150-600mm G2 will be available in the US shortly after September 23rd, 2016 (the Japan launch date) with a price tag of $1,399 (the "G1" model currently costs $999) for Canon EF, Nikon F, and Sony A. The 1.4x and 2.0x extenders will be available around the same time for $419 and $439, respectively, for Canon and Nikon mounts.