GoPro Hero 5 Photos and User Manual Leaked, Voice Commands Incoming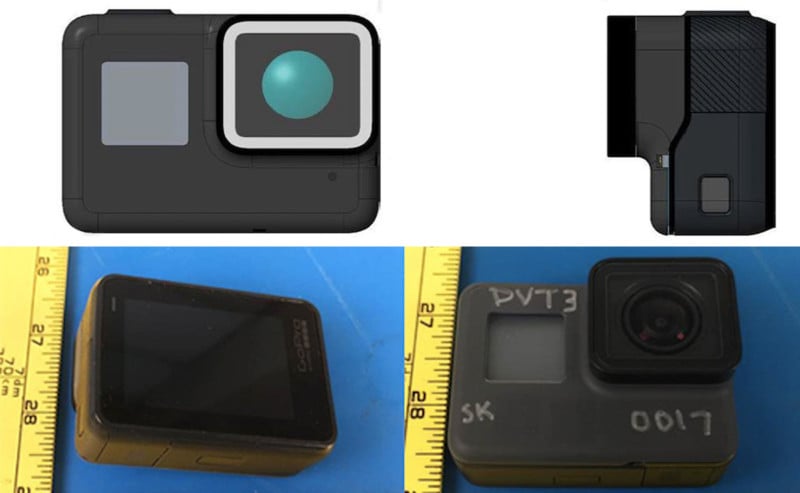 Some photos of and a user manual for the upcoming GoPro Hero 5 have allegedly leaked online, showing a camera that looks like a hybrid between the Hero 4 and Hero Session cameras, will focus heavily on GoPro's upcoming cloud service 'GoPro Plus,' and may feature voice commands.
The images first appeared on (and were subsequently pulled from) the Japanese blog Nokishita, but before they could be removed the folks at Mirrorless Rumors snagged some screenshots. That's how we come to share these real life photos and an alleged schematic for the unreleased action cam.
The photos show more of what we reported in the past.
The camera will probably be waterproof out of the box (although an external casing will, we assume, still be required to take the camera to serious depths) given the rounded edges and rubberized look, it will feature a touch screen display, and otherwise looks very similar to the aging Hero 4.
Here's another look at the leaked video from a couple of weeks ago, showing GoPro's touchscreen interface at work:
In addition to the photo and schematic, a leaked Hero 5 user manual points to a few interesting features like voice commands and a focus on cloud connectivity.
GoPro's desire to become "more than hardware" is well known, and their "GoPro Plus" cloud service will apparently be a big move in this direction. If the leaked manual is legitimate, users will be able to automatically upload all footage to this GoPro cloud service by simply plugging in their camera and letting it charge up to full. Once the footage is uploaded, you'll be able to download it to your mobile or desktop devices for editing using one of GoPro's applications. There's likely to be some auto-editing capability built in as well, something GoPro has called "Storyteller" in the past.
There's also some evidence that the Hero 5 will feature voice commands like "GoPro Turn On," "GoPro Take a Photo," and "GoPro Shoot Burst," but the legitimacy of that page of the leaked manual has been called into question by a reader who pointed out some font differences to The Verge.
In particular, the "That was Sick" command seems to be written in a different font, suggesting someone is faking at least some of the info in the leaked "manual":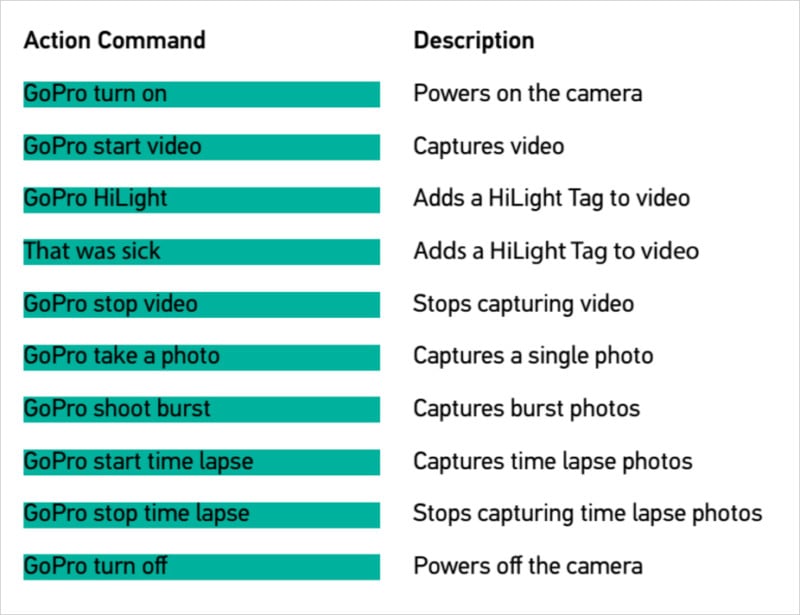 And that's about all she wrote for this week's GoPro Hero 5 leaks. Of course, we suggest you keep the salt lick handy until GoPro officially unveils the camera and tells us all about GoPro Plus, the alleged voice commands, and whatever else they've managed to build into their latest flagship in the two years since the Hero 4 debuted.