Nikon Unveils D3400 with SnapBridge and Better Battery, Adds 4 Kit Lenses
While Canon was out trying to plug up a major leak, Nikon was busy making an official camera announcement today. In a bid to recruit a few more DSLR beginners to its ranks, Nikon revealed the D3400 and four fresh kit lenses.
As the most "entry" of its entry-level DSLRs, the D3400 is trying to be a DSLR gateway drug for people shooting with point-and-shoots or smartphones. To that end, Nikon isn't focusing on the kinds of features that would entice serious photographers; they're catering to hobbyist shutterbugs instead.
The 24MP APS-C CMOS sensor is unchanged, as is the EXPEED 4 processor, 11-point Autofocus System, and 5 fps continuous shooting max. The ISO got a bump and now maxes out at 25,600 unexpanded, but otherwise tech specs are largely the same.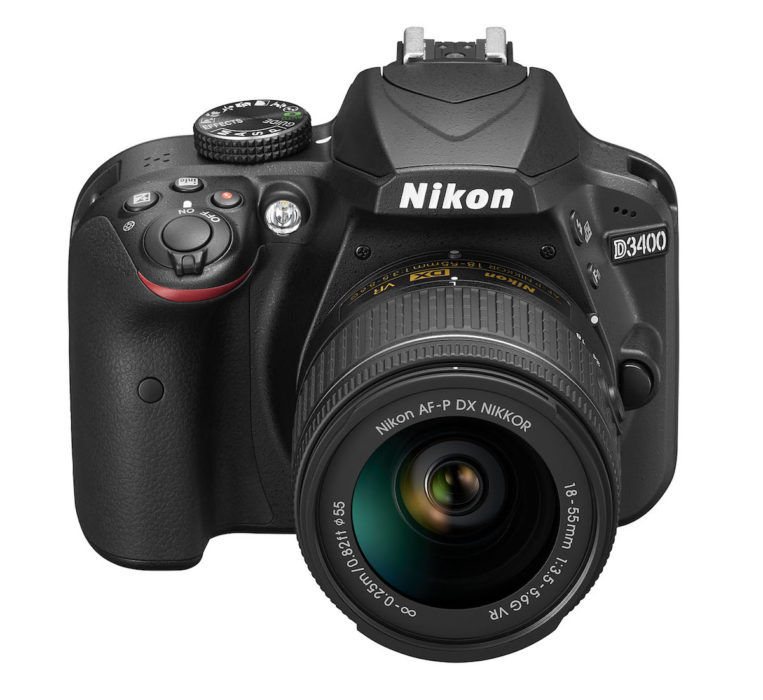 Where Nikon made improvements is in battery life and connectivity. The new D3400 now comes with Nikon's SnapBridge technology, allowing you to transfer photos over Bluetooth Low Energy (BLE), and the new battery claims to last nearly twice as long as the D3300's battery did—1200 shots per charge compared to the D3300's 700. The new camera is also a touch lighter than its predecessor.
Interestingly, Nikon also took a couple of steps back. The external mic port from the D3300 is gone, and ultrasonic sensor cleaning has also been removed. That last one is particularly confusing, since we doubt many entry-level DSLR buyers are planning to invest in a sensor cleaning kit.
Here's a look at the new entry-level shooter from all angles:
The D3400 will ship in early September, for $650 in a one-lens kit with the 18-55mm f/3.5-5.6G VR lens or $1,000 in a two-lens kit with the 18-55mm f/3.5-5.6G VR and 70-300mm f/4.5-6.3G ED (Non-VR).
And speaking of lenses.
Nikon used the D3400 announcement as an opportunity to update their kit lens lineup as well. The AF-P DX NIKKOR 18-55mm f/3.5-5.6G VR and Non-VR (VR = optical image stabilization) and AF-P DX NIKKOR 70-300mm f/4.5-6.3G ED VR and Non-VR were all announced today.
All four lenses boast stepping motors, and all four will be available starting in September. The VR versions of the 18-55 and 70-300 will cost $250 and $400, while the more affordable non-VR versions will run you $200 and $350, respectively.