Tourists Get Close-Up Whale Shots of a Lifetime
A group of whale-watchers in Quebec recently had an unforgettable encounter with a giant whale that apparently wanted to pose for some close-up photos. What happened was captured in the 30-second video above.

The video was shot by French tourist Eric Mouellic, who visited Canada and decided to take a whale watching tour.
After coming upon a group of whales, one fin whale suddenly appeared right next to Mouellic's small boat and swam directly under. The tourists and their cameras were treated to a view of the creature's size.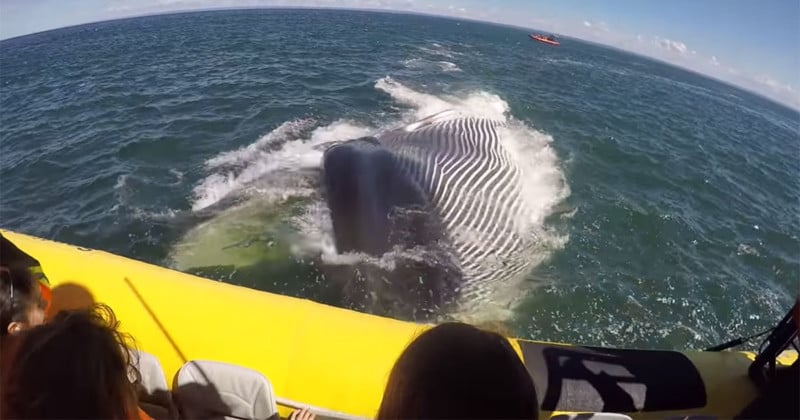 Another passenger on the same boat captured an alternate — and even closer — view of the encounter:
Fin whales are the second largest animals on Earth after the blue whale: they can grow to nearly 90 feet in length and weigh the equivalent of about 5 school buses. Oh, and they can swim at up to 29mph (~46.7km/h).