Portraits of 19th-Century Characters with 21st-Century Gadgets
For his personal project "Gold Rush," Los Angeles-based photographer Qingjian Meng combines two different eras. The subjects look like they're from the 19th century, except each of the 8 people is using some piece of technology from the 21st century.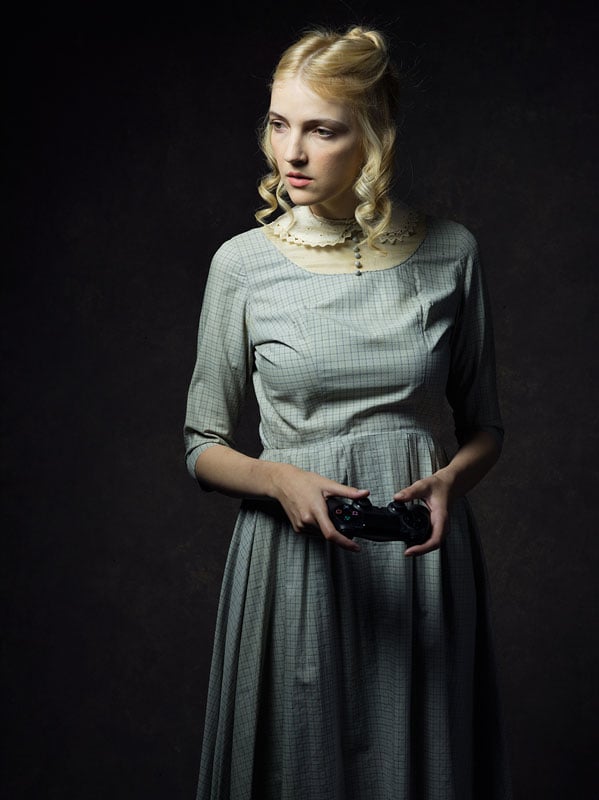 "By creating these 19th Century characters posing with 21st Century technology, the portraits create a dialogue between generations," Meng says. "It shows the conflict between the two different eras and this reveals how cyclical economic and innovative tides can be within a society."
Technologies seen in the photos include headphones, a tablet, video games, a Bluetooth headset, an e-cigarette, and more. Here are the other portraits containing anachronisms:
You can find more of Meng's work on his website.
---
Image credits: Photographs by Qingjian Meng and used with permission