What It's Like to Be a Photographer for a Presidential Campaign
Here are random observations from my time as staff photographer for Dean for America. I wrote this some time ago as advice for somebody who was going to be a campaign photographer.

Campaign photography is an odd mix of photojournalism/documentary photography and promotional work. On one facet is to produce lots of images that make your candidate look good for consumption by the huge number of media outlets that don't have newswire subscriptions. Those images have to appeal to an editor. Another facet is documentary. The behind the scenes, no press, moments that humanize the candidate will potentially become iconic if they win. The final facet is pure commercial, "grip and grin", for supporters who want an image on their physical or virtual wall with their favorite candidate.
So what do you need to know?
Probably the most important piece of advice is: See everything, hear nothing. Power in a political campaign is measured by proximity to the candidate. All the staff are playing office politics to get "in the room" or "on the bus" or "on the plane". An effective campaign photographer has to have great access and to do that you must exist outside the power structure. The second you voice an opinion on anything related to the campaign you become just another staffer. Then you are subject to the same competition for access as everybody else. The staff are mostly law and political science grads who are better at the game than any photographer. This was a difficult trick for me to pull off (it's hard to be 6'5″, opinionated, and invisible).
It's a lot of work. A week in Iowa, a week in New Hampshire. Then two weeks running round the country raising money to pay for the time in Iowa and New Hampshire. Then a crazy, emotional roller coaster, sprint through the primaries. Beyond that I can't say because we never made it that far.
On a typical on the road day you'll get the "final" schedule the night before, there might be 6 or 8 events that day. Some will be private, some will be fundraisers, and some will be crowd events. You'll continually be scrambling for connectivity to upload images. Depending on how good the staff are you'll be anything from on time (ha!) to hours late by the end of the day. After 12+ hours you'll still have to edit, upload more and charge all the things.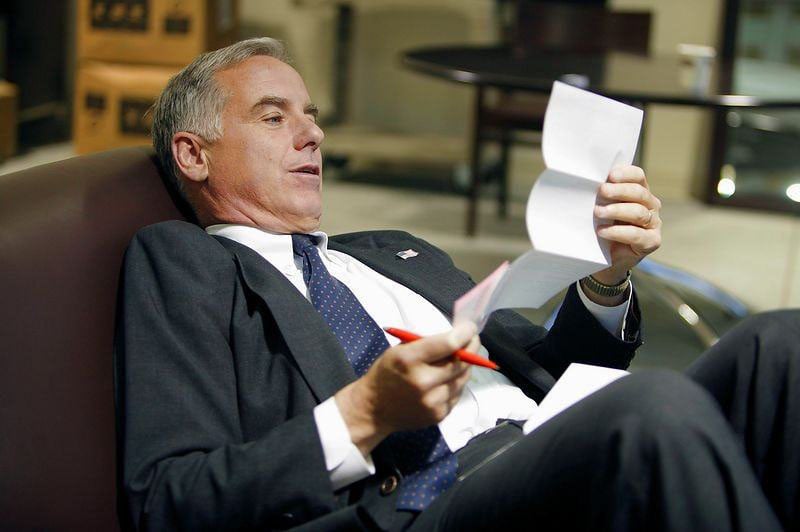 The crowd events are fun, you'll have an all access pass. and can go where the press can't. By the end of the campaign you'll have memorized the stump speech. I can still recite parts of it 12 years later "What I want to know …"
Fundraisers are a mixed bag. You'll get to shoot rock stars and actors you've heard of. You'll also shoot endless "grip and grin" shots.
You can also help your candidate look good by helping the press get good shots. In a perfect world your press advance team will be doing that. But it's not a perfect world and the press team probably doesn't understand photography. The press can't ethically set up shots. A campaign photographer can.
For example, before one of the debates we held a large rally. We had 4000+ people with Dean signs and the candidate's plane was late. We had everybody hold up signs making for an amazing image that the press present could shoot too.
Make friends with the traveling press. The TV crews will love you if you teach the press advance team to give them a white balance before every event. But watch what you say. Anything you say can, and will, be used against your candidate.
Make friends with the schedulers, they are the people who allocate seats on the plane. You will get bumped from time to time when they need the seat for a journalist, get used to it.
Overall it's the most fun I've had as a photographer. My work ran in the Washington Post, Vanity Fair, the NY Times (indirectly, they ran "Flat Howard" a life-size cardboard cutout made from my photos in an image on A1), Wired, many local papers and magazines including several cover shots. My stills were also used on TV by CBS Minutes, and CNN Larry King Live.
Get good at traveling light. I ended up with several identical black polo neck shirts with "Dean Staff" embroidered on them which made packing really easy. Don't wear bright colors. or you'll end up annoying other photographers like the guy in the orange shirt in this shot.
I trimmed my camera bag down to a working minimum:
Canon EOS-1D (remember this was 2003)
Canon EOS-1Ds
Canon EF 17–35mm lens
Canon EF 28–70mm lens
Canon EF 70–200mm lens
Canon Extender EF 1.4
2 x Canon EOS flash (550 EX)
Occasionally I'd drag the EF 300mm 2.8 IS and a tripod along if I knew I'd be making long shots.
Lots batteries and cards.
A carbon monopod rounded out the gear.
Oh and a power strip. Hotel rooms never have enough power sockets.
If you can't carry all your gear and your overnight bag and still shoot you've got too much gear.
Back up to a portable hard drive religiously. I lost some great images due to tiredness and sloppy handing of memory cards. I'm still annoyed at myself for doing that.
If I were to do it again today I'd seriously considering buying a few hundred 32GB cards and never erasing or re-using, just treat them as negatives.
What about Photoshop?
Finally, I made a point of not Photoshopping images. There were a few thoughts behind that. I'm an NPPA member and, with the exception of setting up shots, I aimed to stay within their code of ethics. I did this because I wanted my images to be used editorially so no Photoshop beyond the usual darkroom corrections (color, exposure, crop, sharpen).
---
About the author: John Pettitt is a photographer, polymath, and serial entrepreneur based in San Francisco, California. He's currently the CTO of Relay Media and was previously the CTO/Founder of Beyond.com and CyberSource, and VP Engineering at BitTorrent. He served as staff photographer for Howard Dean's 2004 presidential campaign. This article was also published here.