The World's First UFS Memory Cards are Tiny and 5x Faster than microSD
Remember 6 days ago, when we said tiny storage like microSD was finally getting the R&D love it deserved? We may have been on to something, because Samsung just introduced a new kind of tiny memory card that could leave microSD cards in the dust.
Introducing UFS, or Universal Flash Storage, memory cards. Coming in capacities of up to 256GB, the size of a thumbnail, and boasting read speeds Samsung says are "five times faster… [than] that of a typical microSD card" at a blazing-fast 530MB/s.
Combine that with write speeds up to 170MB/s—"almost doubling the top-end microSD card speed," by Samsung's measurement—and you're starting to see why Samsung is painting these as the next evolution of ultra-fast, ultra-portable memory card.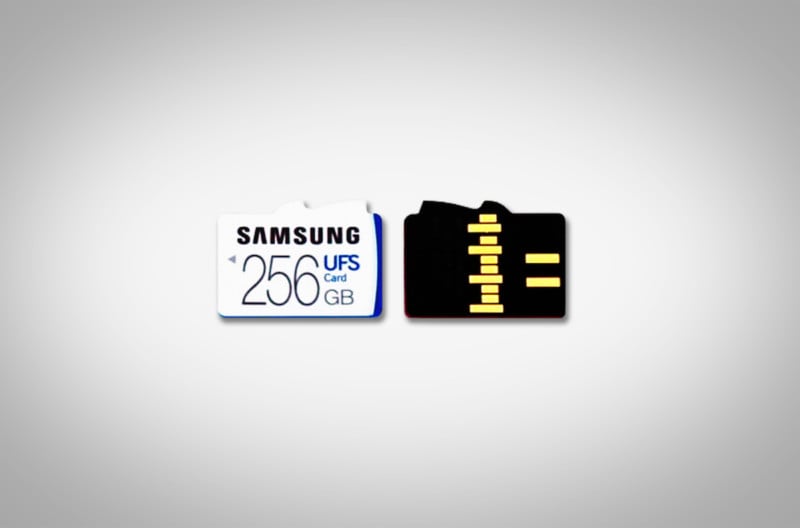 Make no mistake, Samsung is speaking directly to photographers with these cards.
"With these substantial performance improvements, the new 256GB UFS card significantly reduces multimedia data downloading time, photo thumbnail loading time, and buffer clearing time in burst shooting mode," writes Samsung, "which, collectively, can be particularly beneficial to DSLR camera users."
Unfortunately, there is a catch: no cameras support these cards just yet. Since they're the "first removable memory cards based on the JEDEC Universal Flash Storage (UFS) 1.0 Card Extension Standard," how useful they become depends on who actually jumps on the UFS memory card bandwagon. However, if the cards do begin to pick up steam with the big camera (and drone) brands, there's a real chance UFS could make microSD cards obsolete.
A shame really, SanDisk just raised the bar on microSD last week.
(via Digital Trends)