Blast from the Past: When Floppy Disks were Groundbreaking Photo Storage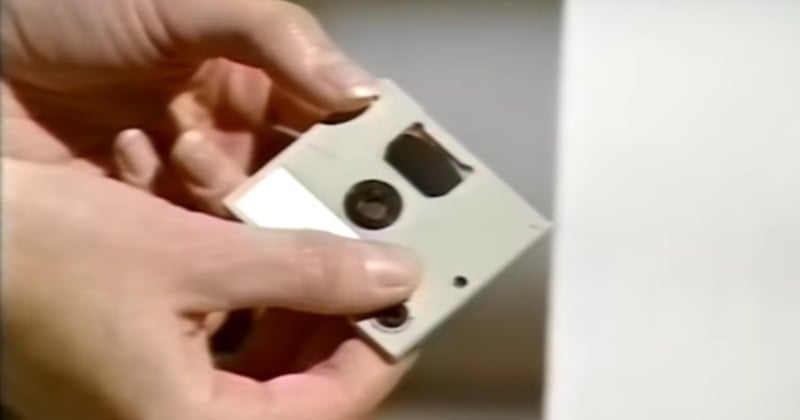 "The manufacturers have found a way of storing a whole roll of transparencies onto a tiny disk," says Tomorrow's World presenter Maggie Philbin in this short clip. But she couldn't have guessed how primitive that groundbreaking floppy disk technology would seem just 30 years later.

This fun blast from the past was recorded all the way back in 1985. Philbin marvels at the floppy disk and how it's able to store "50 snaps," and shows you how these digitized transparencies now let her do some primitive photo editing in case "your holiday hasn't turned out to be quite as marvelous as you'd hoped."
Watch the demo for yourself below:
In addition to the 'marvelous' little disk, Philbin also talks about another related breakthrough.
"The Japanese have been threatening for over two years to launch an electronic stills camera," she says. "[It] would enable you to take pictures like this straight onto the disk without the need for any processing."
What she didn't know—what she couldn't have known—is that storing photos to video floppies was to be a short-lived start to the world of digital photography. The world's first "fully" digital camera, the Fuji DS-1P, was revealed just three years later at the 1988 Photokina show. The first camera to store photos on a semiconductor memory card instead of a floppy like the Sony Mavica.
Incredible to think how far we've come since that time.