This Simple Example Shows the Power of High Speed Sync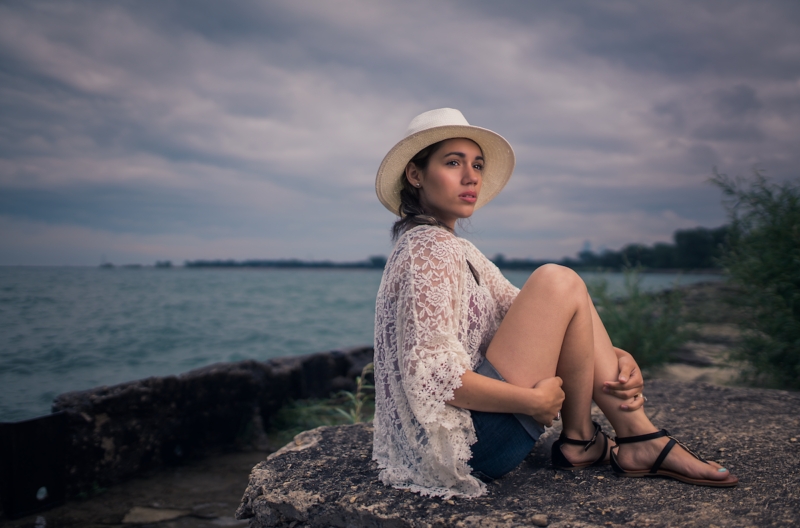 High speed sync is a big deal when you're capturing portraits on-location. As photographer Manuel Ortiz shows in this informative video, it can mean the difference between a captivating shot and something full of background distraction.
For this quick demo, Ortiz took his model to the waterfront in Chicago. Despite some crummy overcast skies, he's able to demonstrate in simple terms the difference between shooting with native flash sync that tops him out at 1/250th of a second and turning on HSS to shoot at 1/4000th.
Shooting with native flash sync at 1/250th of a second and ISO 100, he has to stop down all the way to f/5 in order to properly expose his model and background for these shots:
The problem is that the background is simply too clear. It's so in-focus that it distracts from the subject and draws the viewer's eye away.
What he needs is more bokeh, and by turning on High Speed Sync, he's able to crank the aperture on his G-Master 85mm f/1.4 lens all the way open and compensate by setting his shutter speed all the way to 1/4000th of a second.
That's how he captured these more pleasing shots:
But he doesn't need to stop there. The Flashpoint Xplor 600 TTL strobe and Godox X1T trigger he's using support sync up to 1/8000th. So if he wanted to, he could darken his background even more and bring out his model even further.
This photo was taken at ISO 50, f/1.4, and 1/800th of a second: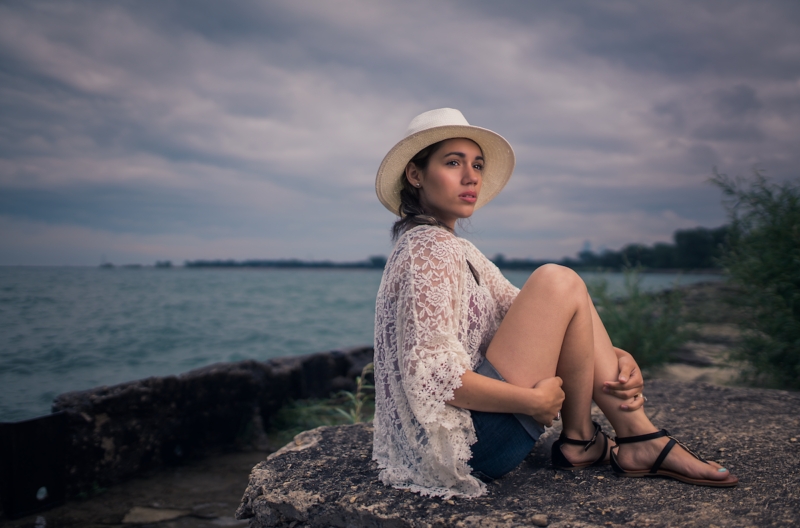 Check out the video below to see the whole shoot in action and follow Ortiz's thought process as he's demonstrating HSS. And if you want to see more of his work, head over to his website or give him a follow on Facebook and Instagram.