WD's Wireless Pro Drive Comes with Built-in WiFi, an SD Slot, and USB 3.0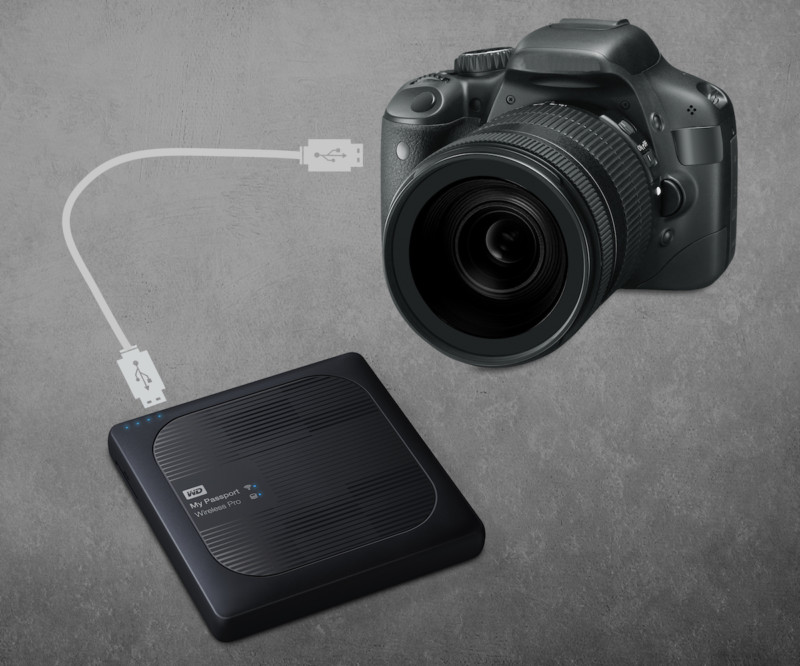 For photographers, the Western Digital My Passport Wireless Pro is a hard drive that's actually worth getting excited over. With built-in WiFi, an SD slot, and a USB connection so you can hook up any card reader, it's a powerful on-the-go backup solution for photographers shooting on-location.
When the first WD My Passport Wireless drive came out in 2014, the photo world went gaga over the built-in WiFi and SD card slot. Unfortunately, it was just too slow. Although the drive struck a chord with photographers, WD didn't build it with the kind of speed necessary to keep up with a professional workflow.
The Wireless Pro is their attempt to right those wrongs.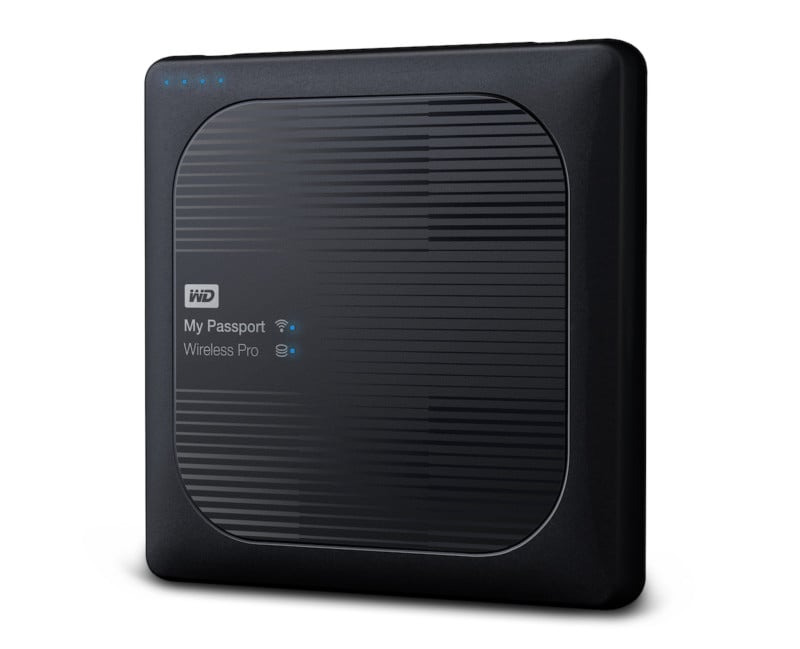 WD made several major improvements thanks to feedback they received from customers who bought the original. The built-in WiFi is faster (transfer rates up from 9MB/s to 20MB/s), the SD card slot is faster (transfer rates up from 10MB/s to 75MB/s), and the battery is twice the size.
In fact, WD claims this very versatile drive can run for up to 10 hours of continuous use or 6 to 8 hours of "hard use." You can even use the battery in reverse to charge other devices:
The Wireless Pro drive also has USB 3.0 and USB 2.0 ports built-in, so if you're not using SD cards you can still hook up an external reader and have at it. And finally, WD also integrated the drive with Creative Cloud connect so you can transfer photos straight to your Adobe account.
There's no question this is a much more capable drive than the first edition, and much better suited to the use a photographer might put it to. To learn more click here. And if you want to buy it, head over to the WD store where you can get a 2TB version for $230 or a 3TB version for $250.