How to Reduce Noise Only in Shadows Using Photoshop's 'Blend If'
Want to learn an advanced yet easy technique for reducing noise more intelligently in Photoshop? Blake Rudis of f64 Academy made this fantastic 8-minute tutorial on how you can target shadows for noise reduction using Photoshop's "Blend If" feature.

Photoshop's "Blend If" tool is powerful in itself, but it can be difficult to see exactly what areas of a photo you're targeting. The trick is to use Photoshop's
Clipping Masks
and a bright, solid-colored layer to reveal what Blend If is doing.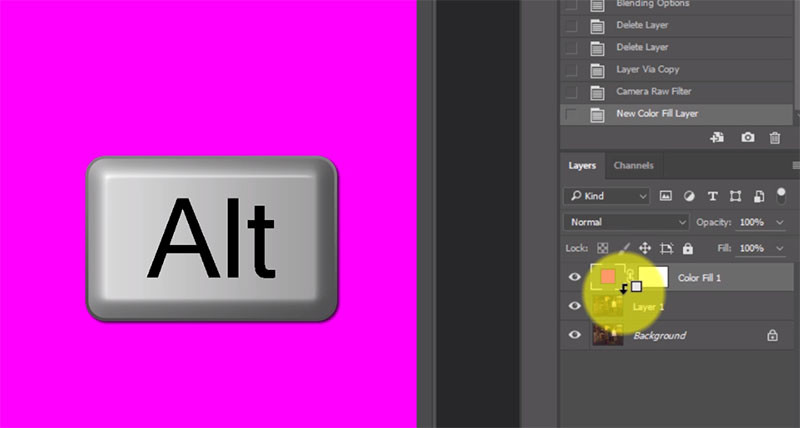 By holding Alt/Option and clicking between the solid color layer and your noise reduction layer, you'll be able to see what you're targeting with your custom colored-pixel indicator:
Using this mask, you can target precise shadow regions of the photo using Blend If's sliders. It may sound confusing if you've never used these techniques before, but give the video a watch and you'll have a nice new Photoshop technique under your belt.
(via f64 Academy via The Digital Picture)