Brides Request this 9-Year-Old Wedding Photographer by Name
When people say 9-year-old Regina Wyllie is a wedding photographer, they're not being loose with the word "photographer." The young photographer is already being requested by brides who hire her pro photographer dad.

Regina is the daughter of pro photographer
Kevin Wyllie
, and she's been shooting with a real camera since the ripe old age of … three. It was at three years old that Kevin says she gave up her toy camera, picked up a Canon G9, and started shooting mountain bike races alongside dad.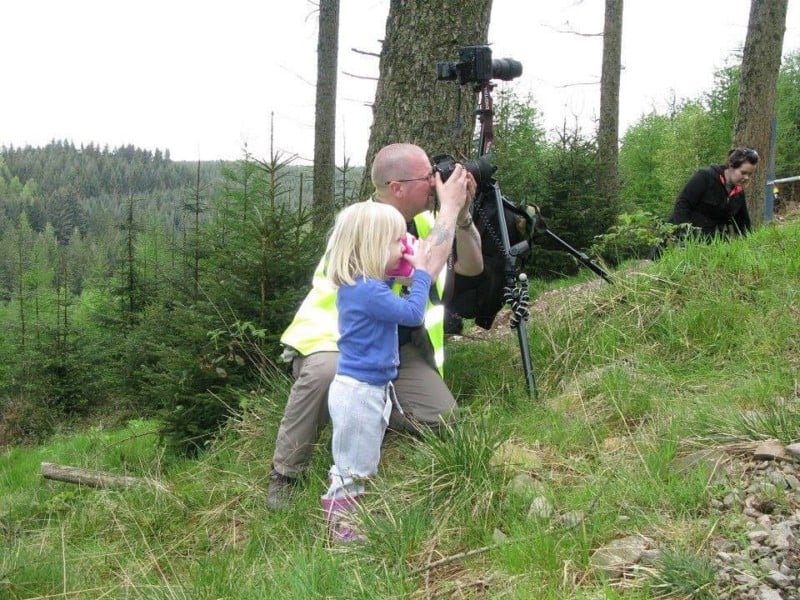 By age seven, she was shooting with a Canon 7D. Today, 9-year-old Regina shoots weddings alongside Kevin as his second shooter, favoring a Fuji X-E1 and X-T1.
Here are just a few of Regina's images—including a never-before-published silhouette shot she captured at a recent pre-wedding shoot "as part of her training"—that Kevin was kind enough to send to PetaPixel:
Regina's best work has actually caught the eye of Kevin's clients. Not only are wedding clients specifically requesting Regina as a second, Kevin tells us she's showed him up a couple of times. The first time was at 7 years old, when this photo she took at one of Kevin's "trash the dress" shoots was picked up for a ThinkTank campaign:
The second time happened just recently. "I was asked to shoot a comedian for a local magazine," Kevin tells PetaPixel. "As we left the building, Regina looked back to see the rain clouds coming in and asked him to 'lie down and cross his legs.' That shot was picked over mine for the magazine (yet again, lol)."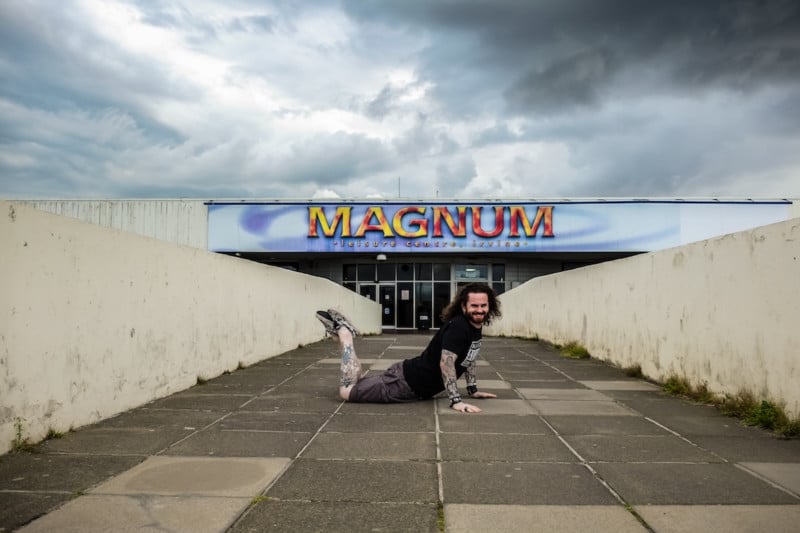 Fortunately, Kevin isn't upset by any of this "lost" business (he actually earned a Cotton Carrier ambassadorship thanks to Regina's trash the dress shot), he's just thrilled that he can share this passion with his daughter.
To see more of Regina's work (she goes by The G) head over to her Instagram account and give her a follow! And if you want to follow both father and daughter, you can find Kevin's work on his website and Facebook.
---
Image credits: Photos by Regina and Kevin Wyllie and used with permission.