Unfade Uses Your Phone's Camera to Scan Old Prints, Restore Faded Ones
The creators of Scanbot—an app that lets you quickly and effectively scan documents using your phone's camera—have turned their attention to your old photos. Their new app Unfade promises to make digitizing old prints a snap, and features some built-in color restoration to boot.
Scanbot was a hit specifically because of how easy it was to use, and the team has brought the same ease-of-use to Unfade. No, it will not replace a drum flat bed scanner when it comes to quality, but if you're just looking to make a quick digital copy of that box (or boxes) of prints sitting in your attic, Unfade is perfect.
Not only will it 'scan' your images at the click of a button, the app also detects faded colors and lets you apply a filter that they claim "restore(s) faded photos and makes them look like new again." Here's a snippet from their Medium announcement earlier this morning:
In the last years we've learned a lot and set the industry standard for scanning apps […] We applied the same standards of quality to Unfade and developed an outstanding experience to scan your analog photos with an iOS device. It's fast, reliable, with an amazing restoration filter and incredibly easy to use. You have to try this.
And speaking of trying this, Unfade is only available for iOS and it will cost you. Even with the limited time 40% launch discount, you'll still have to fork over $5 to get your hands on the app. But if you do buy it, the Unfade team promises "a rapid series of additions to come" including "possibilities to backup your photos, more filters, better sharing and much more."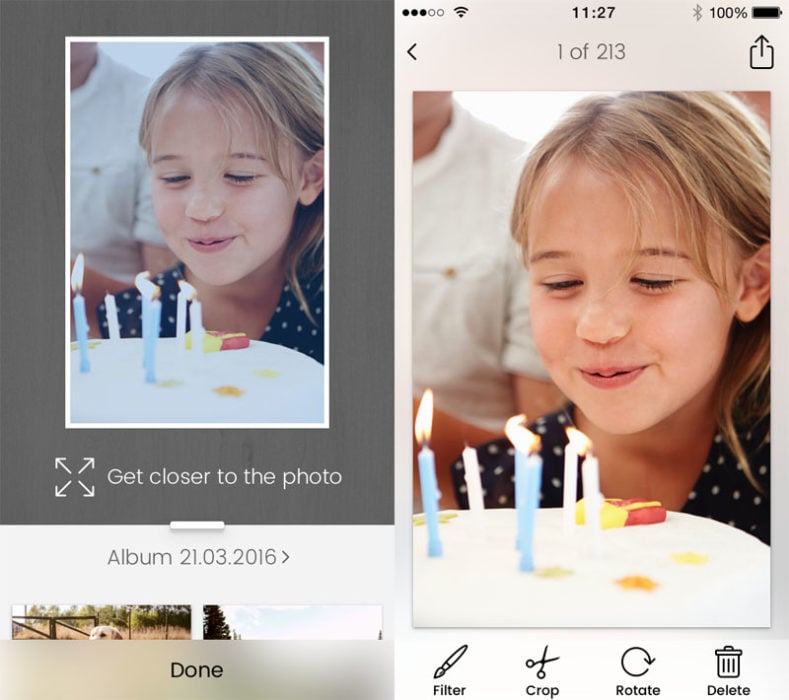 To learn more about Unfade or grab a copy for yourself, head over to the iTunes App Store.