126-Year-Old Statue Smashed by Selfie-Snapping 24-Year-Old
This is why we can't have nice things… A selfie-snapping young man in Portugal is making headlines the world over today after he toppled and smashed a 126-year-old statue to bits while trying to take a selfie with it.
This particular statue of child-king Dom Sebastiao has been sitting atop its pedestal at Rossio railway station in Lisbon for the past 126 years, but not even it could escape the pitfalls of the selfie craze.
According to multiple reports, an unidentified 24-year-old climbed up next to the statue last Wednesday, camera in hand, ready to take a picture. Unfortunately, he bumped into the statue in the process, knocking it over and smashing it to bits on the ground.
Here's what the statue looked like pre-selfie:
And this is what it looks like now: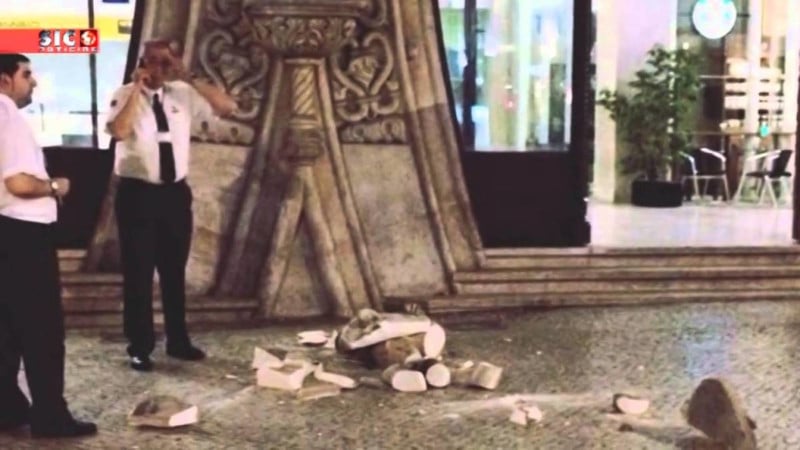 The young man responsible apparently tried to flee the scene afterwards, but police caught up with him and he will be appearing in front of a judge to answer for his transgression "at a later date." Wonder if he'll bring a selfie stick with him…
---
Image credits: Before photo by Ingolf