Meyer-Optik Resurrects the Trioplan f2.9/50: The 'Ultimate Art Lens'
Meyer-Optik is celebrating the 100 year anniversary of the Trioplan by resurrecting another iconic lens. Last year, the Trioplan 100mm f/2.8 brought back "soap bubble bokeh." Today, Meyer-Optik expands on it by bringing the legendary Trioplan 50mm f/2.9 back from the dead.
Launched earlier today on Kickstater, the Trioplan 50 is already overfunded on the crowdfunding site, and it's only picking up steam. And why shouldn't it be? After all, Meyer-Optik are calling this "the ultimate art lens."
Featuring that same iconic "soap bubble bokeh" that the Trioplan lenses are known for, the Trioplan 50 is being hailed as Meyer's most versatile focal length. But they didn't simply recreate the original design—they've improved upon it.
At the front of the lens is an all-new front focus "close-up" element that opens up a world of macro photography possibilities at a 1:4 magnification ratio.
That fun surprise combined with the original design and modern engineering techniques make this lens, at least according to Meyer, "the ultimate creativity tool for all kinds of environments."
Meyer is determined to drive home just how versatile this exciting new optic is, and so they put it in the hands of several talented photographers and had them go a little nuts with it. So far, they seem to love it.
"I am always looking for tools that offer me visual options," says professional celebrity photographer Guido Karp. "So I jumped on the opportunity to capture this incredible 'bokeh' in my images using a not so usual lens. I would have never thought of using any 50mm lens to shoot a portrait, but I am now so glad I tried—and now use the Trioplan 50 as one of my prime lenses."
Below are some of sample images captured with the Trioplan 50—from portraits, to macro, to street photography and beyond: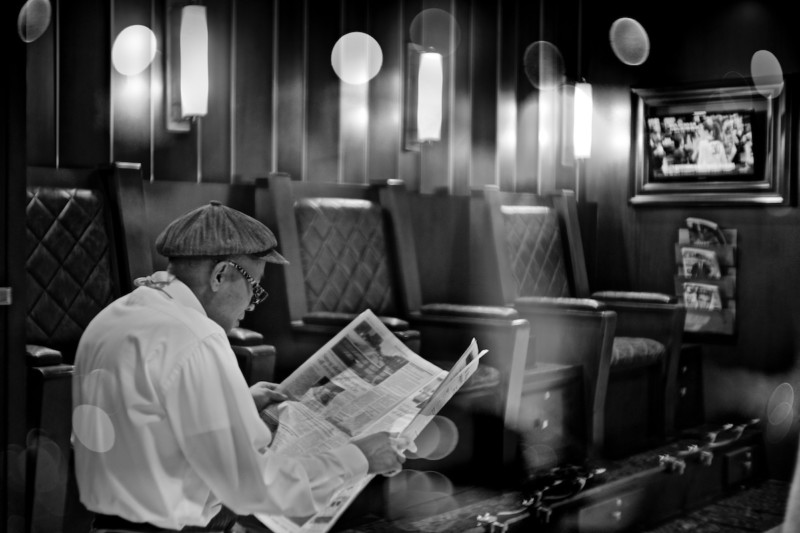 As of this writing (and my latest dance with the 'refresh' button), the Trioplan 50 has already raised $66,459 on Kickstarter, smashing the company's $50K goal in a matter of hours.
There are still 34 days left in the campaign, but if you want to take advantage of the best deals on the lens, you'll want to head over to Kickstarter and submit your pledge right away. There are still a few "early bird" deals left (super early bird are already gone) that will put a Trioplan 50 in your hands for just $550. Once those run out, the price goes up to $600, and after the campaign if over you can probably expect them to sell for even more.
The first lenses will ship out in January of 2017.