Animals and Humans Share the City Streets in this Surreal Photo Series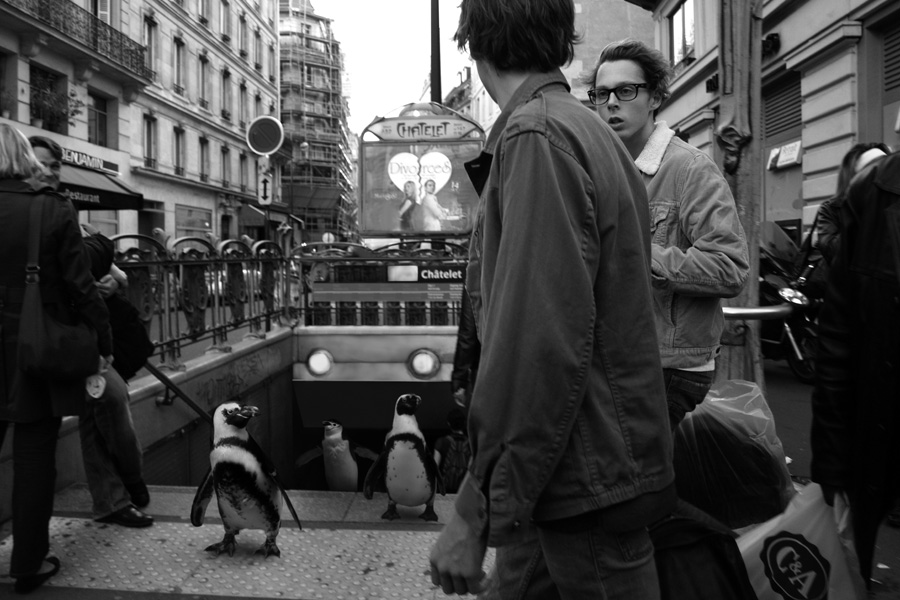 Lithuania-born photographer and artist Ceslovas Cesnakevicius' series The Zoo is the result of a thought he had while visiting the diverse cities of Amsterdam and London. "A hairy beast walking wouldn't bother anybody too much here," he thought, "as long as it minded its own business." Thus, The Zoo was born.
We spoke to Ceslovas over email, and in that email he revealed to us why he found such utter acceptance of different types of people—no matter how they looked or what they wore out on the street—so unusual. It has to do with where he was born.
Why do I have this type of thoughts anyway (tolerance between different people is, or at least is supposed to be, a common thing in civilized society)? I was born and raised in Lithuania, a former republic of now non-existing country of Soviet Union. A country, where everybody standing out of grey mass was completely legally bullied or even persecuted by the state.
Thinking over those dark younger days, he wondered what he would be like if he had grown up in a more tolerant society like the one he found in Amsterdam and London.
Technically, the images are obviously composites. Usually, only two shots were used: the animal photo and one of his street photos shot between 2008 and the present day in London, Paris, Barcelona, Berlin, and Amsterdam.
Sometimes, for the sake of composition, he did some minor recompositing in post.
Check out the full series below:
To see more of Ceslovas' photography, be sure to pay him a visit on Facebook.
(via Feature Shoot)
---
Image credits: Photos by Ceslovas Cesnakevicius and used with permission.