The Literal 'Top Dogs' of Instagram Make Thousands of Dollars Per Post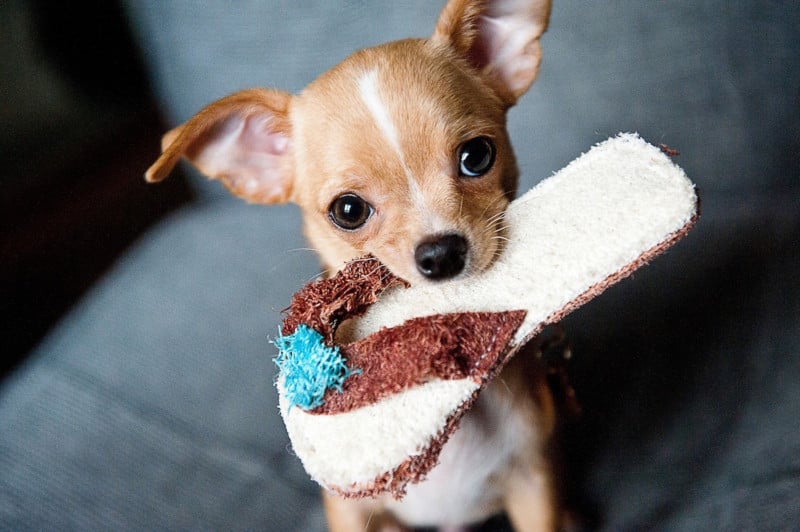 Usually the term "top dogs" is used metaphorically; in this case, we're being literal. The most popular pooches on Instagram, it recently came to light, are raking in money by the thousands for every product placement photo they post.
This strange (but not necessarily surprising) reality came to light thanks to a recent Wall Street Journal feature on "The Dog Agency," a talent agency that connects the most popular pups on the photo sharing service with brands like Google, Merck, and even Nikon.
The agency was started by Loni Edwards—whose own Mini Frenchie Chloe has over 125K followers on Instagram—and her clientele is nothing to wag a finger (or tail) at. Her star client is Elias Weiss Friedman, creator of the ultra-popular Instagram account The Dogist, which boasts a whopping 1.9M followers.
It's The Dogist account and its creator Mr. Friedman who has already inked or is in the process of negotiating the above-mentioned deals with Google and so forth, but plenty of brands big and small are seeking out Edwards clients. Not just dog food either, "brands ranging from designer shoes to vacuum cleaners, cars, [and] carpeting" have all shown interest in canine representation.
And they can get it from some of the big names on Edwards' roster, including Frenchie sisters Piggy and Polly (353K followers), and Brooklyn-based Samson the Goldendoodle (108K followers).
Unlike many of the most popular human Instagram users out there who are getting paid thousands to hawk everything from designer handbags to skin care products, the people running their pets popular Instagram accounts usually have other full-time jobs keeping them busy. The accounts they create are for fun.
That's where Edwards and The Dog Agency comes in, and according to the Journal, a pooch with between 150,000 and 250,000 followers can fetch (pun intended) more than $3,000 per post.
It's almost enough to convince you to start taking more professional photos of you dog for Instagram… In fact, I'll be back in a sec.
(via Digital Trends)