This Photoshop 'Master' Will Take Your Retouch Request VERY Literally
Here's something lighthearted that may put a smile on your face. A designer named James Fridman is amassing quite a following online by fulfilling people's Photoshop requests… way too literally.

Fridman has been publishing his strange Photoshop jobs on Twitter, Instagram, and Facebook, where he's now followed by 104,000, 44,100, and 27,000 people, respectively.
People make requests for photos to be retouched via those social networks and through email, and Fridman selects certain requests, fulfills them according to his own personal interpretation, and then shares them for the world to see. Here's a sampling: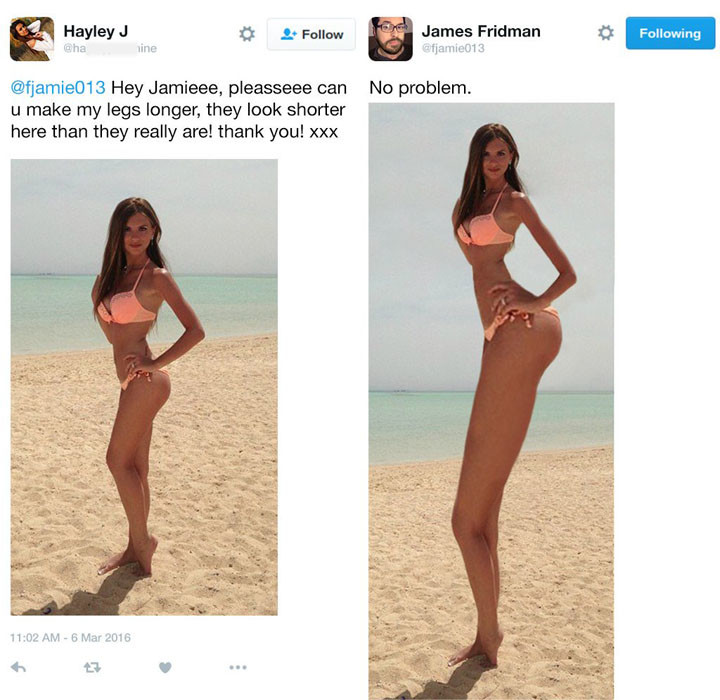 You can follow along with the series on Fridman's websites or contact him if you'd like to have your own photo retouched by his expert hand and mind.