How I Create Light Sculptures with Fireworks and Long Exposures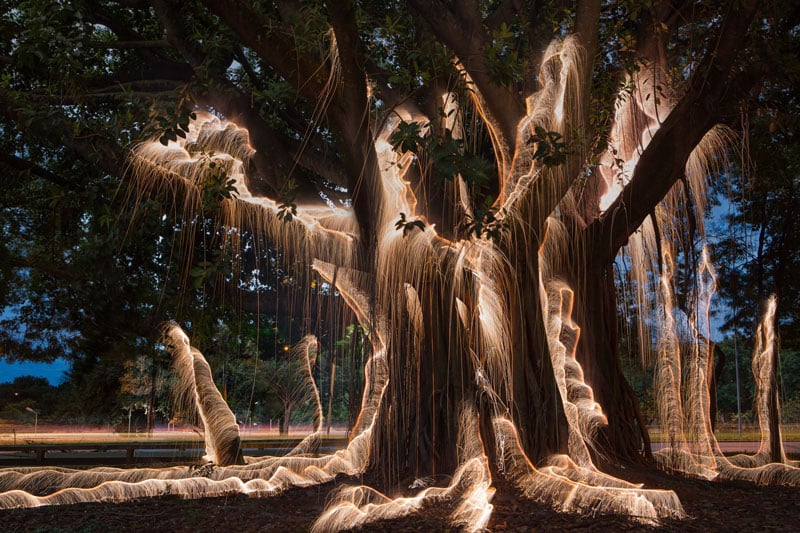 My name is Vitor Schietti, and I'm a Brazilian photographer who is combining fireworks and long exposures for my series "Impermanent Sculptures."

After having my work featured here in October 2015, I've created a new set of photos within the larger series. In this post I will briefly share my techniques with you.
With the camera on a tripod and a ND filter over the lenses, I use fireworks, flash strobes, and flashlights to perform light painting over exposures that may vary from 10 to 60 seconds, depending on the ambient light present.
After producing all the images required, which may be just two or as many as 40 images, I overlay them on Photoshop using the modes Screen or Lighten and remove parts of some images through masking.
The final result is a photograph that could also be achieved through one single exposure, but I rather produce it with multiple exposures due to the short length of the fireworks used and also to bring a more suitable and controllable approach to the whole performance.
Here's a video that provides a behind-the-scenes look at my process:
Here are some more images from Impermanent Sculptures: Entities: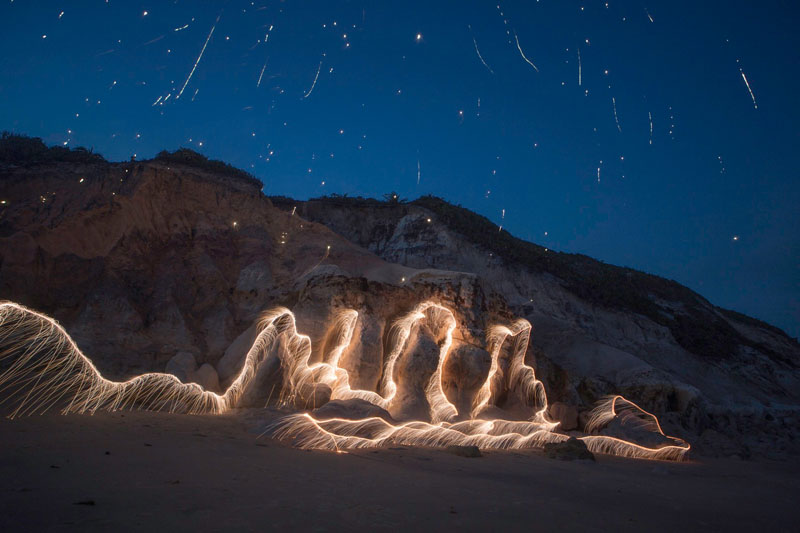 You can find the entire series of photos so far on my website.
---
Update: As readers have pointed out, working with fireworks and sparklers in photography is highly dangerous for both the environment and for the photographer. Schietti exercises a high amount of caution when creating his work.