Photographers Beware: Seagate Slapped with a Class Action Suit Over Bad Hard Drives
Backing up your data properly is a critical responsibility for digital photographers these days, but if you use certain Seagate hard drives in your setup, you may want to think about alternatives.
Seagate was hit with a class action lawsuit today by consumers who claim that the company's hard drives "failed to live up to the advertised promises" by failing and causing the loss of data.

TechSpot reports
that the lawsuit was just filed in the U.S. District Court for the Northern District of California.
It specifically points the finger at Seagate's 3TB hard drives: the Barracuda 3TB and the Backup Plus 3TB External. The complaint alleges that these particular drives "failed at exceptionally high rates, leaving consumers with broken hardware and significant loss of data."
Some of the reported failures occurred just days after the customers first began storing data on the drives. The cloud storage company Backblaze has tested over 49,000 drives over the years, and the results confirm that Seagate's 3TB drives are among the least reliable.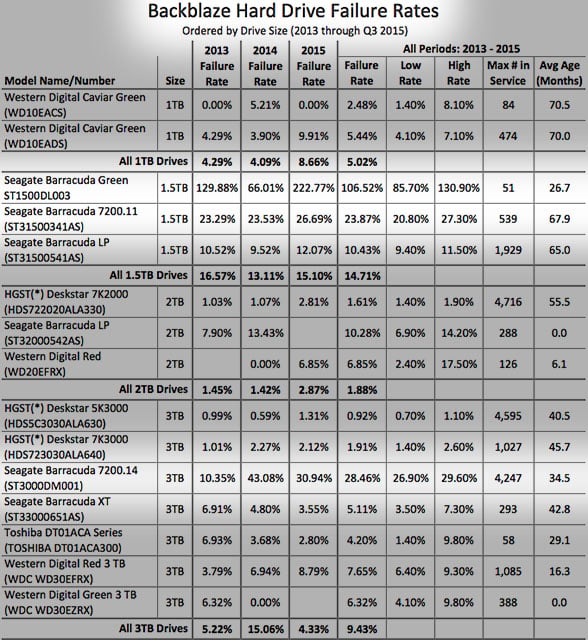 The lawsuit also accuses of Seagate of sending out faulty and unreliable drives as replacements to customers who experienced failures with their original drives — something that goes against both consumer laws and Seagate's own warranties.
If you've been using a large 3TB Seagate Barracuda drive to preserve your photo files, hopefully you haven't been storing all your eggs in one basket. Make sure you either switch drives or back the data up elsewhere as well, just in case your drive does give out. And if you've experienced a failure with one of these drives yourself, you're being encouraged to contact the law firm behind the suit to join in on it.