This is What a $7,000 Medium Format DSLR Looks Like on the Inside
Here's a photo of a Pentax 645Z medium format DSLR that was sliced cleanly down the middle. Pentax was displaying this half camera at the CP+ show in Japan back in early 2015. It's an interesting look at the guts of a camera that currently costs about $7,000.

Here's the same view showing the outside of the 645Z: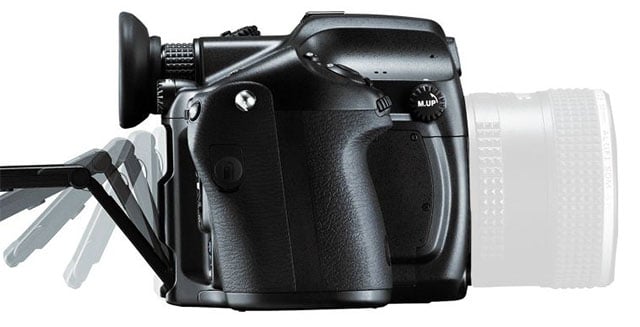 It's not uncommon for camera companies to have cross-sectioned cameras and lenses on display at trade shows. Nikon did the same thing with its D5 DSLR at CES 2016.
---
Image credits: Cross-section photo by Morio