These Photos Got a Photographer Banned from North Korea
Photographer Éric Lafforgue has spent years traveling the world to shoot documentary photos for well-known publications. He was even given rare access to North Korea, where he shot thousands of photos showing citizens and government officials going about their daily lives.
After his 6th trip to the country in September 2012, however, Lafforgue was banned by the government for the photos he was sharing online.

Lafforgue wanted to show the reality of life in North Korea, so he smuggled unapproved photos out of the communist country on hidden memory cards. An example would be the photo above, which is illegal because North Korea doesn't allow outsiders to photograph its army.
After the government discovered the photos online, officials confronted Lafforgue and demanded that he delete the images. The photographer refused, and the government responded by banning him from their country.
"Life is brutal in many places of North Korea, far from the Western standard," Lafforgue told Australia's News.com.au back in 2014. "Even with their hard life, they told me, with tears in their eyes, they venerate the dear leaders … even if sometimes they do not have a lot to eat."
Here's a look at the photos that were deemed too "offensive" by Pyongyang: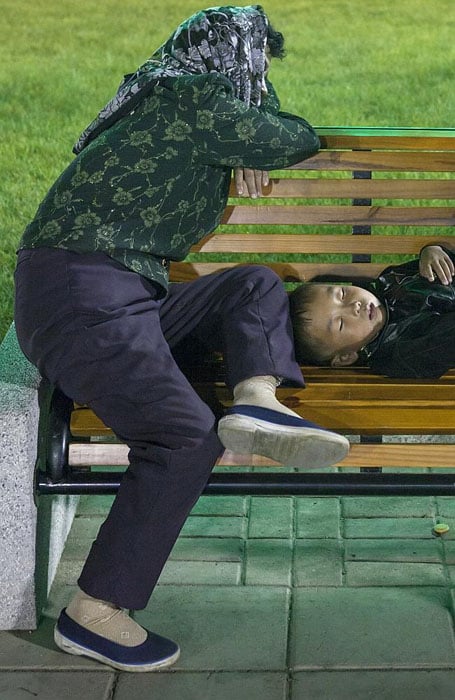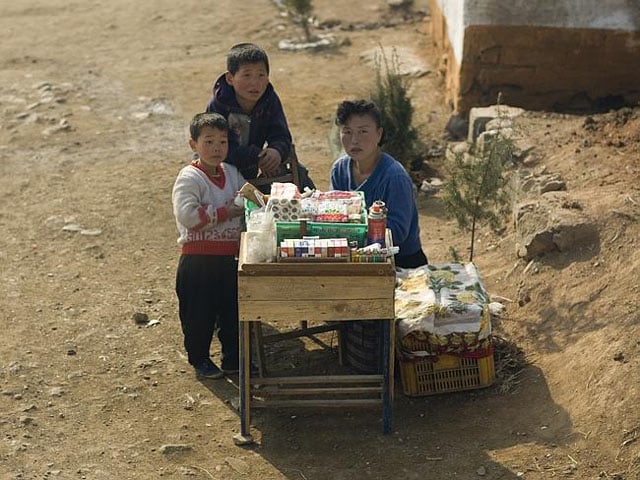 In addition to the photos that got him banned, Lafforgue has captured and published thousands of government-approved photos of North Korea as well. You can find a treasure trove of both types of photos on his website and in this Flickr set, which currently contains over 2,700 photos and 49 videos. They're some of the most unfiltered images you'll find online of the reclusive "hermit kingdom."
---
Image credits: Photographs by Éric Lafforgue and used with permission