This Adapter Gives Manual-Focus M Lenses Autofocus on Sony Cameras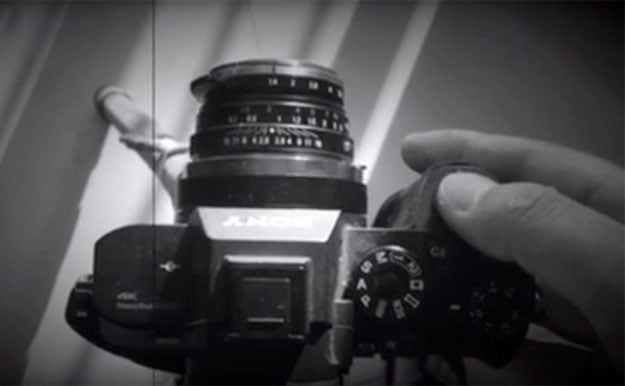 This is pretty wild: the lens adapter company Techart has announced that it has created the world's first Leica M-mount to Sony E-mount autofocus adapter. That's right. Autofocus.

"Since we started developing FE mount autofocus adapters a few years ago, we always hoped to develop something that allows autofocus for Leica M mount lens," Techart writes. "We weighed a few options, and finally decided to use an autofocus system that is similar to Contax AX, meaning a change in flange focal distance."
In other words, the lens adapter makes a manual-focus Leica M lens autofocus on a Sony E camera by moving the lens up to 4.5mm toward and away from the sensor plane.
Here's a 1-minute video, obtained by sonyalpharumors, that shows the adapter in action (unfortunately, it's very bad quality):
Techart says that results have been pretty good so far when the adapter was tested on a Sony a7R II. The focusing sound is soft and the focusing is fast and accurate, it says. They've reportedly tested 7 M-mount lenses so far, and all have worked well with the adapter and camera. The adapter should be compatible with any M-mount lens, whether it's made by Leica, Voigtlander, or Zeiss.
The company is planning to send adapters out for testing to see how it performs in photographers' hands. Things are still very early stage, so there's still no word about possible pricing or availability.
(via Xitek via sonyalpharumors)