Nikon KeyMission 360: A Waterproof 4K Action Cam for 360° Photos and Videos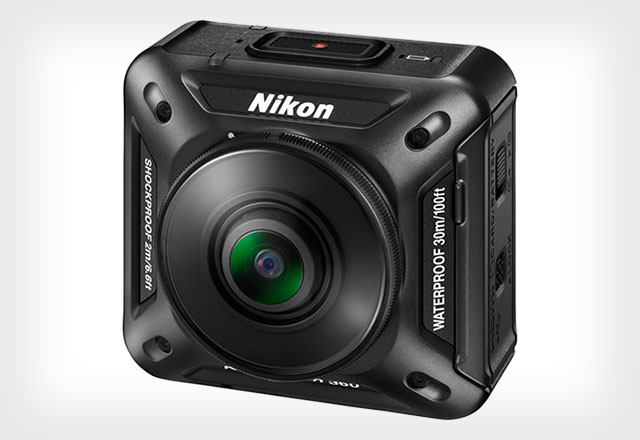 Nikon surprised everyone today by announcing an entirely new type of camera at CES 2016 in Vegas. The Nikon KeyMission 360 is a new wearable, waterproof action camera that can capture 360-degree footage in 4K.

The camera is Nikon's first attempt at an action camera, and it features a rugged exterior that can handle all the outdoor adventures you can. It's waterproof down to 100 feet (~30m) and is resistant against dust, shock, and low temperatures. There's also electronic Vibration Reduction (VR) that helps reduce camera shake when playing video back through Nikon applications.
Inside the camera is an image sensor and lens on opposite sides of the device. When stitched together, the captured imagery form a single, immersive, ultra-high-def 360-degree video (and photo).
Here's a promo video with sample footage captured with a prototype unit of this camera:
The Nikon KeyMission 360 will be officially released in Spring 2016. Exact pricing and availability have yet to be announced.